ATLANTA — A former top city of Atlanta official will serve more than a year in prison for taking bribes.
Adam Smith, who formerly served as the city of Atlanta's chief procurement officer, pleaded guilty to a conspiracy charge in September for his involvement in a bribery scandal at Atlanta City Hall.
He pleaded guilty Tuesday morning in federal court. Channel 2's Steve Gehlbach was in the courtroom and said Smith got emotional, fighting off tears as he asked for mercy from the judge.
Smith worked for the city of Atlanta for 14 years under two mayors said he "let his guard down" and "slipped."
Federal prosecutors pointed out that Smith slipped up more than 40 times, each time taking envelopes of cash from an unnamed contractor in exchange for lucrative contracts from the city.
TRENDING STORIES:
"Usually in $1,000 increments," U. S. Attorney Byung "BJay" Pak told Channel 2 investigative reporter Mark Winne. 
It was revealed in court that Smith would take the bribes at meetings every other week over almost two years, totaling $44,000, until he was confronted by the FBI at the beginning of last year.
One of Smith's attorneys, Brian Steel, called a number of character witnesses that painted a different picture of Smith, saying he was rich in charity and church work, mentoring and was compassionate.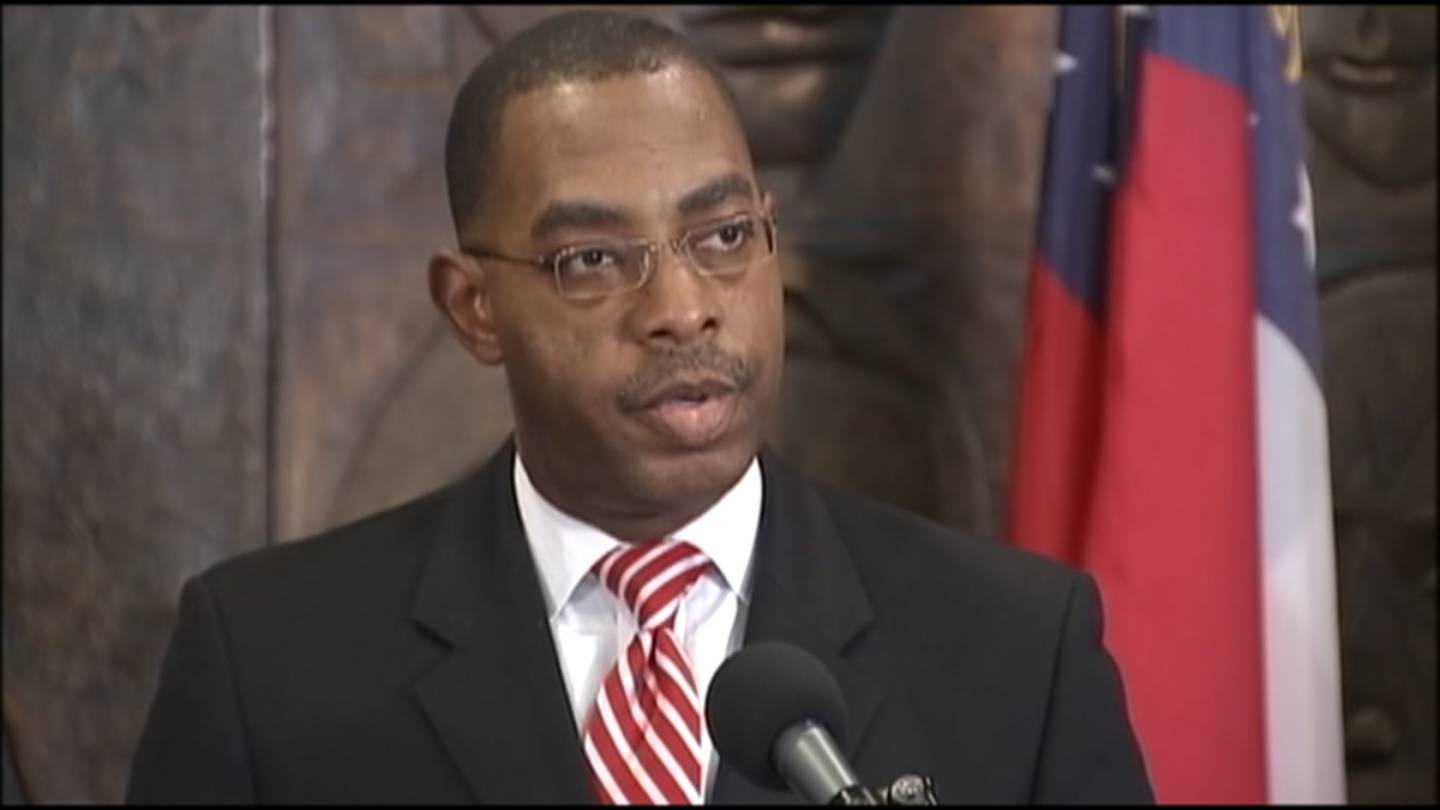 "Adam Smith has done great things, beyond great," Steel said.
Professor Emeritus Earl Clowney told Winne he was stunned when he heard news reports what Smith had done.
"Adam is a decent, upright, caring and loving person," Clowney said. "He said that to me with tears in his eyes, indicating to me that he was very remorseful."
Now former-Atlanta Mayor Kasim Reed fired Smith once the investigation was made public.
Steel said as soon as FBI agents met with Smith in his home about a year ago, he admitted what he has done and has cooperated ever since.
Prosecutors said Smith secretly recorded a number of conversations on his own and later recorded more at the direction of federal authorities.
"They were quite insightful, their value, the full extent of it will be seen as the case moves forward," Pak told Winne.
Smith could have gotten more than the 27 months in prison, but the judge agreed with the U.S. Attorney to cut the sentence nearly in half because he is cooperating with the FBI's investigation.
Cox Media Group