ATLANTA — We are just days from the big college football championship showdown in Atlanta where the Bulldogs will take on the Crimson Tide for the national title.
A Gwinnett County 12-year-old will step into the national spotlight before the game in memory of her mother.
Carly Ortega was born deaf but she could feel the excitement when the UGA won the Rose Bowl on Monday.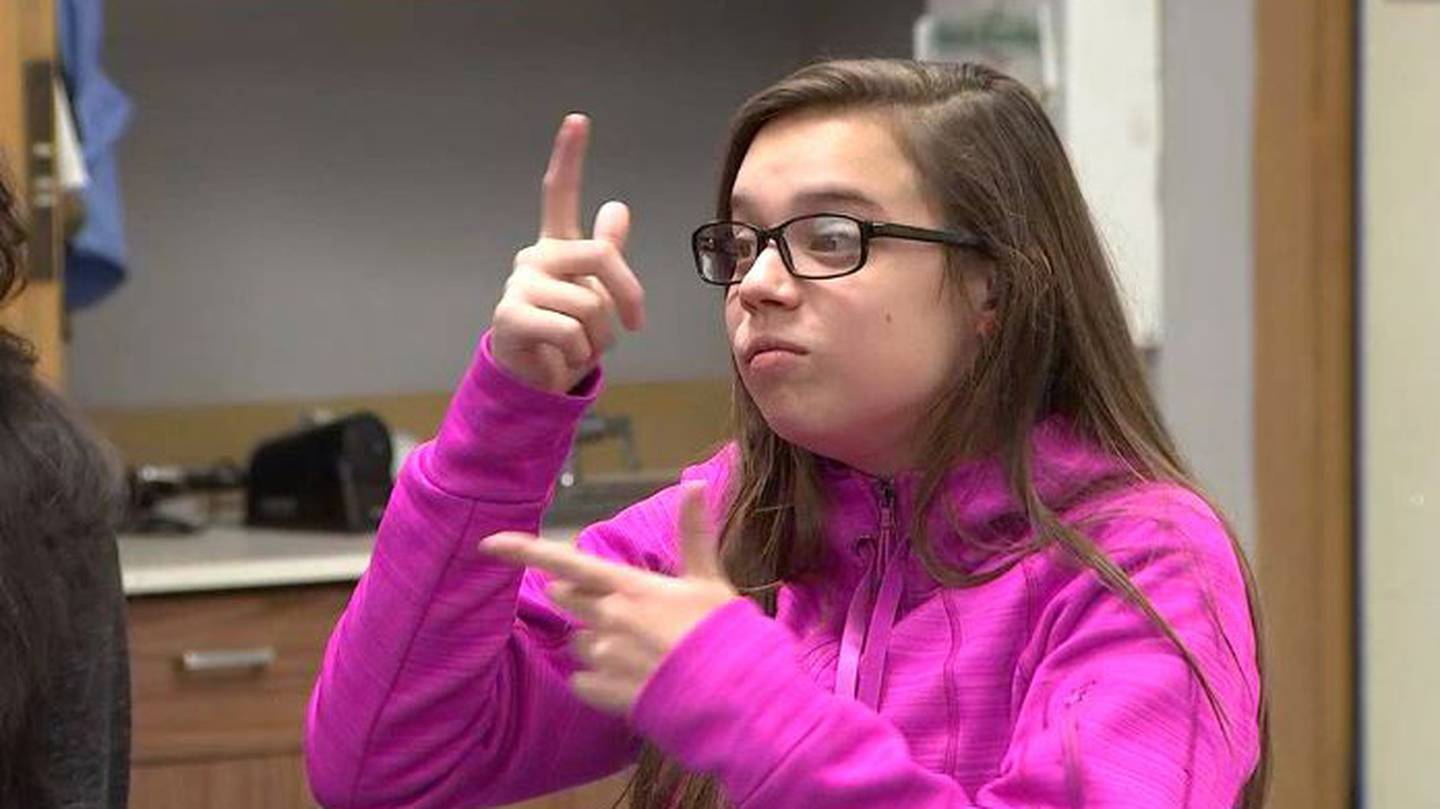 She talked to Channel 2's Steve Gehlbach in American Sign Language through an interpreter Thursday.
Before the game, Zac Brown Band will be singing the national anthem but Ortega will be signing the anthem.
TRENDING STORIES:
"I'm going to be nervous and pretty scared," Ortega said.
Administrators at the Atlanta Area School for the Deaf were asked by game officials for a student. They said they had the perfect one, who just lost her mom to a long battle with cancer.
Daniella Osborn-King died just two days before Georgia won their spot in the playoff, winning the SEC championship game in Atlanta.
"My house is full of UGA stuff, blankets, pictures, all kinds of stuff," Ortega said.
The ultimate UGA fan, with a pet bulldog, American not English and named Nike not Uga, Daniella was even honored at her funeral when hundreds wore Georgia gear, creating a sea of red and black.
"I want to do that in memory of my mom," Ortega said.
Picked to perform before the Rose Bowl, when Georgia won and moved on to the title game – that made Ortega's performance all that more special.
"Oh, my mom's always there," Ortega said.
She'll be there inside Mercedes-Benz Stadium Monday as Ortega signs the Star-Spangled Banner, celebrating her mom's memory.
"My dad has been helping me practice. He tells me don't worry about other people, just focus on the song and think about your mom," Ortega said.
Cox Media Group