HENRY COUNTY, Ga. — Channel 2 Action News is learning more about the suspect who shot three officers trying to serve an arrest warrant in Henry County.
Locust Grove Officer Chase Maddox, 26, was killed in the line of duty. The fallen officer's wife is expecting the couple's second baby. The town's mayor broke down as he spoke about the officer and his family hours after Friday morning's shooting.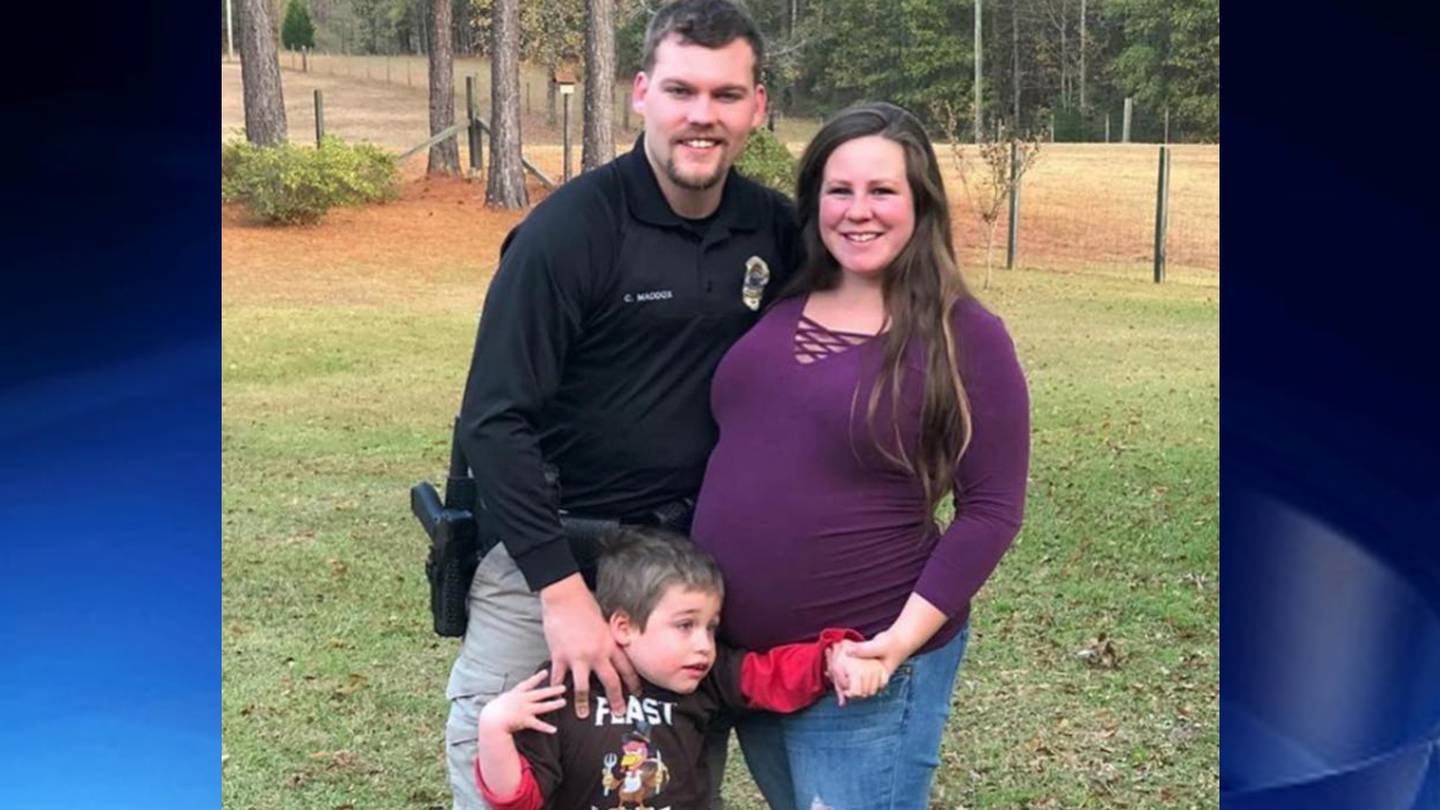 "We just need a lot of prayers for he and his wife and the baby that's coming into this world without a daddy because of somebody ..." Locust Grove Mayor Robert Price said, choking up during an interview. "We got to pray for the two county officers that's wounded."
Deputies Michael Corley and Ralph Sidwell "Sid" Callaway were among those injured.
The Georgia Bureau of Investigation said deputies showed up to the home in a Locust Grove subdivision to arrest the suspect for failing to make a court appearance, but investigators said the suspect wouldn't cooperate.
RELATED STORIES:
The wounded Henry County deputies were taken to hospitals, and the suspect, identified as Tierre Guthrie, 39, was killed, authorities said.
On Saturday,
[ Channel 2's Steve Gehlbach ]
spoke to a neighbor of Guthrie's and learned he was a father of three young boys and a United States Marine Corps veteran.
Dory Kissner, who lives across the street, told Gehlbach she was the one who called 911.
"I looked out the window and saw the heavyset officer running away going 'ouch,ouch,ouch,' and feeling himself for wounds," Kissner said.
She said all three children were inside the house at the time of the shootout.
They are all OK, but the entire Locust Grove community is mourning the loss of one of their finest.
"Couldn't say enough wonderful things for somebody like Chase," Ronnie Deaton, who was one of Maddox's best friends, said.
A GoFundMe page has been created if you'd like to help the Maddox family.
Cox Media Group