ATLANTA — For Georgians with even small financial problems, home ownership can be out of reach.
Some may be enticed by seller financing promising homes with low payments, but experts told Channel 2 there's a catch.
Channel 2's Dave Huddleston first reported concerns about land contracts last year. Now, a federal lawsuit claims Texas-based Harbour Portfolio is targeting minority communities in Metro Atlanta with a type of seller financing designed to fail.
Georgians who signed those contracts said they were desperate to be homeowners.
"It's a disaster in my eyes," DeMarkus Horne said. "I really wish I was not in this situation right now. I wish I did not have my family in this situation."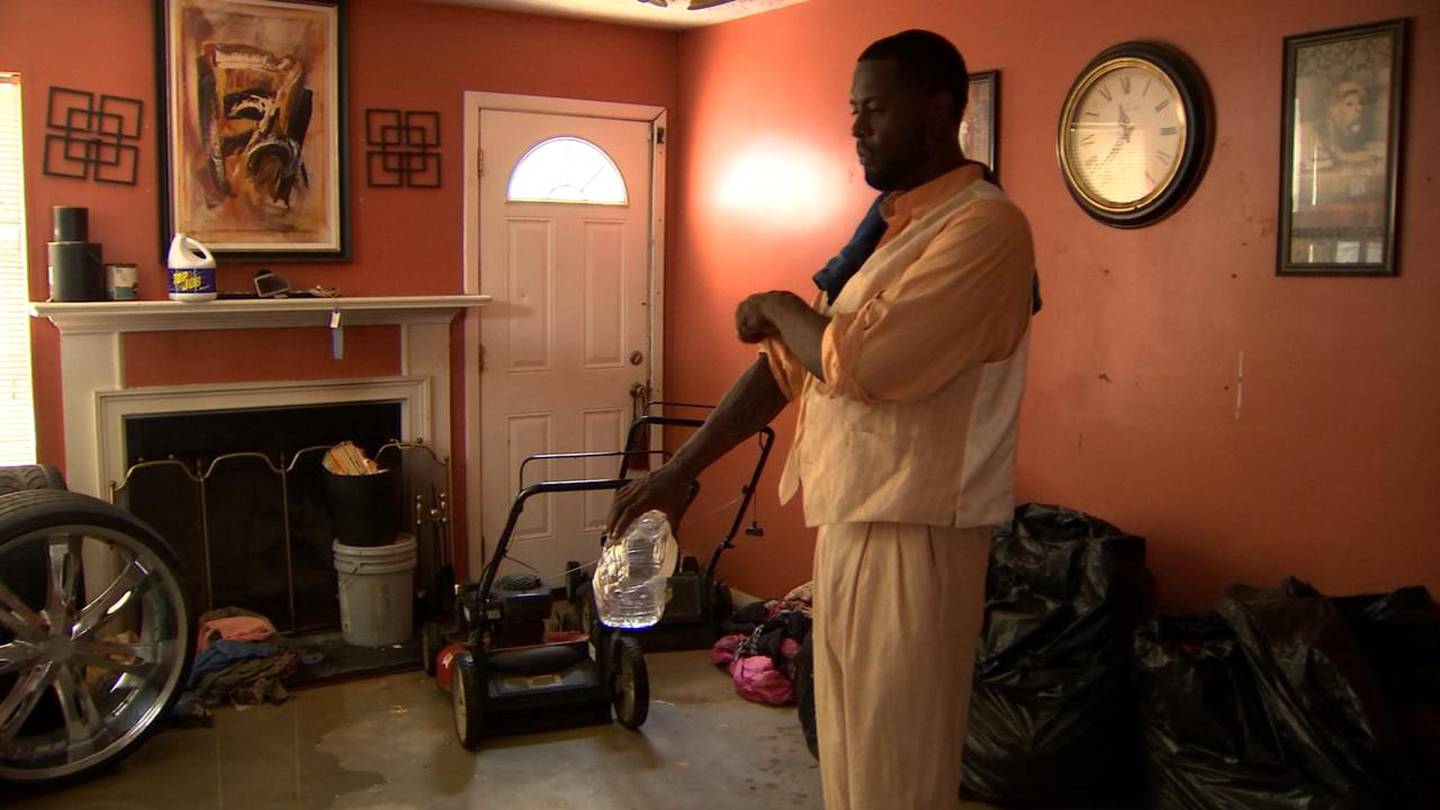 Horne signed a land contract to purchase a DeKalb County home in 2012. A friend suggested Harbour Portfolio's seller financing to him. Attracted to the low down payment, Horne spoke to a representative by phone and then signed a land contract that came in the mail. The home was never appraised or inspected, which is legal for land contracts in Georgia.
The home was sold "as is," and Horne's contract with Harbour stated he must bring the home to habitable conditions within four months.
"I love to do home improvement so I was looking very much forward to working on the home," Horne said.
It was not the suburban dream Horne thought it would be. He said after he spent years making repairs, a pipe burst in the house, sending water gushing from the concrete foundation.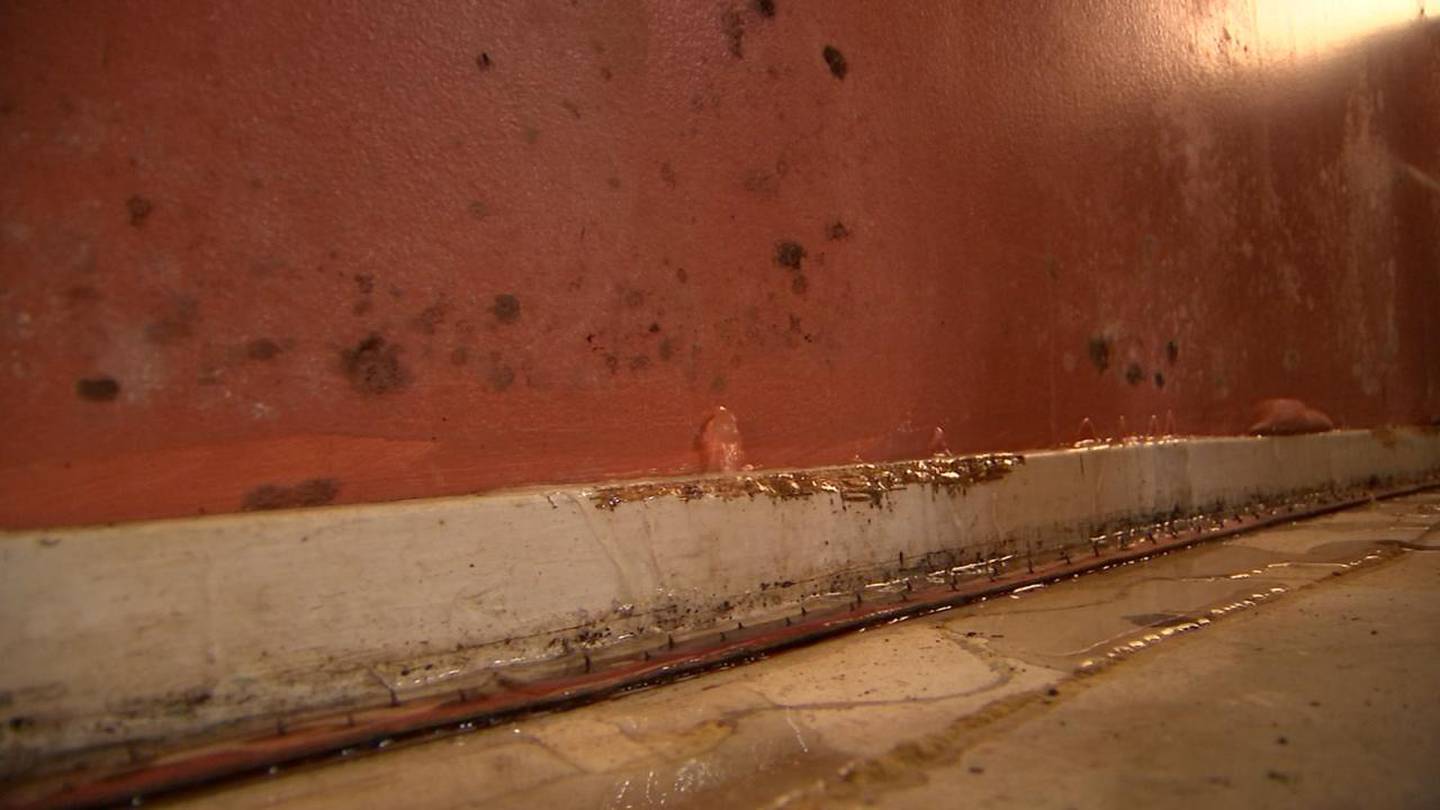 Mold and mildew has ruined carpets, walls and many of the family's belongings. Horne, along with his wife and three children, had to find another place to stay.
"With that mold and mildewing, we couldn't stay in the home because the smell got overbearing. My daughter and my youngest son started to cough," Horne said.
Harbour purchased the house for $15,500 and then sold it to Horne for $52,400 less than a month later -- at a 10 percent interest rate.
"Unfortunately, there are so many people who have signed the papers because it is being sold as home ownership," said attorney Sarah Bolling Mancini, with Atlanta Legal Aid.
LATEST INVESTIGATIONS:
Mancini said Harbour's promise of affordability masks a contract designed to fail. If a purchaser does not make proper repairs, can't insure the home or misses a single payment, the contract can be voided. She represents Horne and 16 other Georgians in a federal lawsuit.
"The people who have been harmed, disproportionately, by this practice are borrowers of color. This lawsuit is about the racial targeting of a predatory financial product," Mancini said.
A national issue
Channel 2 teamed up with Cox Media Group partners across the U.S. to investigate the use of land contracts and the allegations against Harbour Portfolio.
Janna Clar,k with Fox 23 News in Tulsa, knocked on the doors of Harbour homes in Oklahoma and met Raymond Jones. Jones hoped to purchase his home after he signed a land contract.
"It was hideous when I moved in," Jones said. He said he slept on the floor of the home for three months while he made repairs. Now, his children live in the home with him.
After a fall, Jones' leg was amputated. He is now learning how to use a prosthetic, and he is unable to work. Jones said he fears he will not be able to make payments on his home.
"Yeah, I'm worried about finances." Jones said. "I'm struggling."
Cox Media Group TV stations in Oklahoma, Florida, North Carolina, Pennsylvania, Tennessee, Ohio and Georgia documented American families that bought fixer-uppers from Harbour Portfolio with land contracts.
"The terms in general are unfavorable and built to fail," said Ann Carpenter, who tracks housing trends for the Federal Reserve Bank of Atlanta.
She said buyers attracted to low payments may not understand the risks.
"It doesn't come with the protections or the oversight that the traditional mortgage market does," she said.
In most states, including Georgia, homes being sold with a contract for deed are not required to be inspected or appraised. Carpenter said buyers may not be prepared for the expense of repairing the homes. One missed payment could mean forfeiting the property and all money invested, often without a foreclosure preceding.
In 2016, the Consumer Financial Protection Bureau launched an investigation of marketing and collection practices at Harbour Portfolio and its partner companies. The bureau even took Harbour to federal court to retrieve documents for the investigation.
Many of the home purchasers, who signed contracts for deed from Harbour and spoke to Cox Media Group, seemed confused about what they had signed.
Most did not understand that they were not the owner of the home, and the deed to the property was not in their name. Many did not understand they would not own the property until their last payment had been made. Some said they thought they had a mortgage on the home.
Jones was shocked to learn he did not own his home.
"My name is nowhere to be seen," Jones said when Clark showed him the tax records for his home. "That's not cool with me. That's not cool with me at all."
Questions for Harbour Portfolio
Jackie Brown said he called the number on a yard sign in front of a ranch house on a quiet street in Henry County because his brother-in-law recommended Harbour Portfolio.
"Saw this one and, me being a handy man, I could do some things, and we liked it so we chose it right away," Brown said.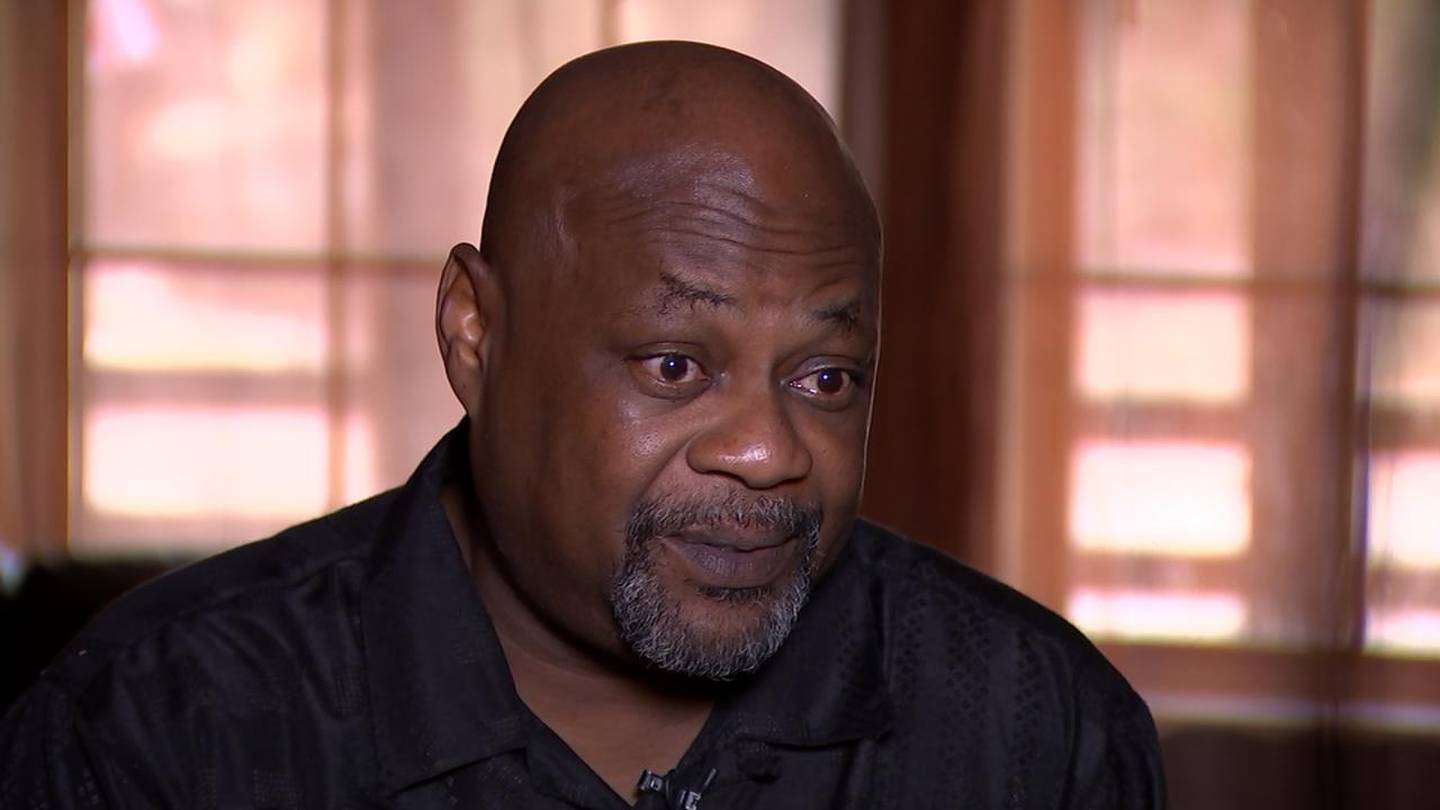 Harbour purchased his home for $10,400, and sold it to Brown in 2015 for $34,500 at a 9.9 percent interest rate. After spending tens of thousands of dollars on repairs, Brown fell behind on payments when his wife got sick. Brown is now a plaintiff in the federal lawsuit.
"Most of us are living check by check and when something like that happens, you totally go from a house to homeless," Brown said.
Cox Media Group partners repeatedly called Harbour Portfolio president Chad Vose for comment unsuccessfully. Huddleston and Clark traveled to Dallas, Texas, and found Vose at his multimillion-dollar home, but he would not answer the door.
Huddleston found Vose the next day at Harbour Portfolio's corporate office.
"Can we talk to you?" Huddleston asked Vose in a parking garage under the building. "Why you got to run?"
Huddleston followed Vose into an elevator.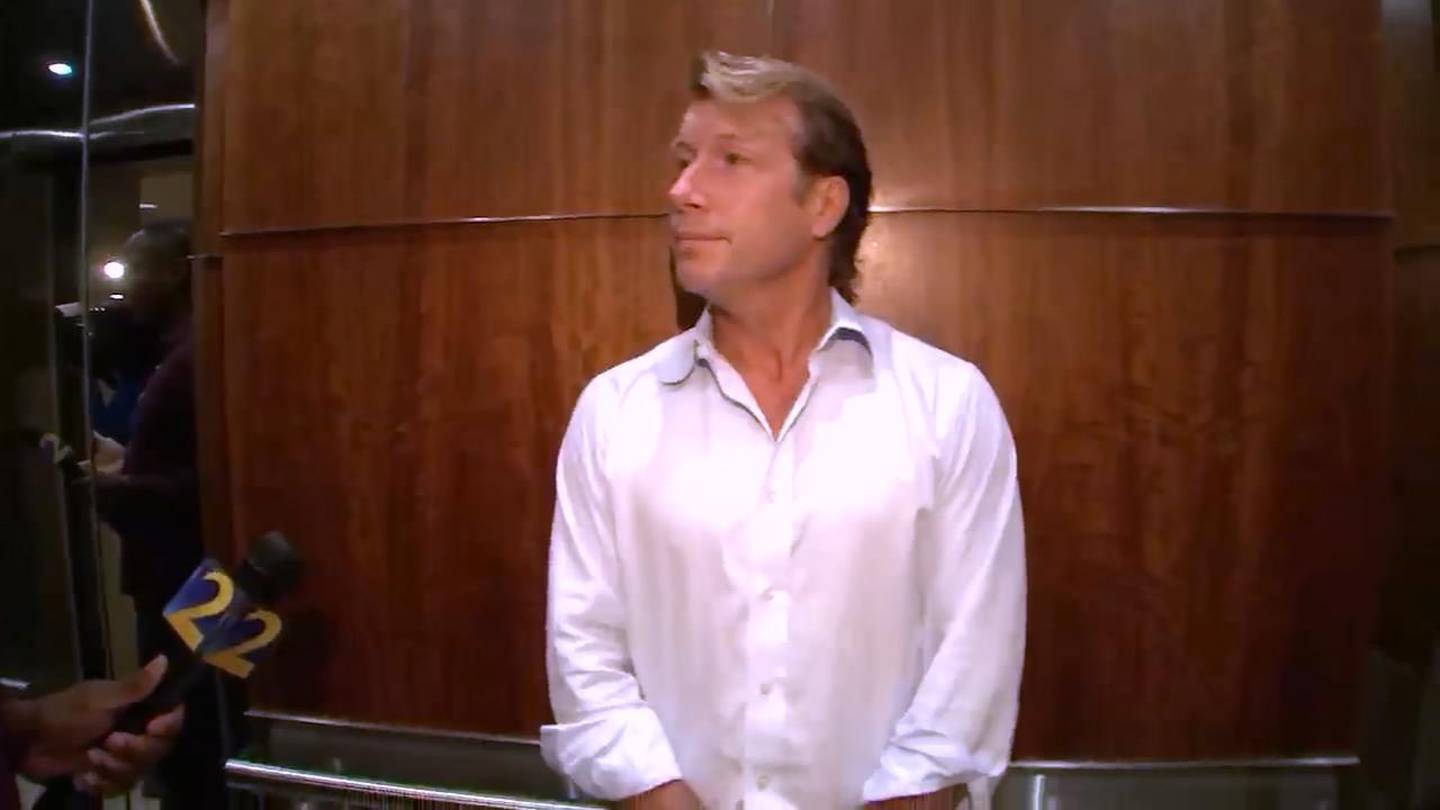 "A lot of people have a lot of questions about the company. We're just looking for answers. We tried to reach you. We've tried to call you. We've tried to email," Huddleston said.
"I have not received any phone calls, nor any emails from you," Vose said.
In court documents, Harbour stated land contracts are a legitimate path to home ownership and wrote that claims they are targeting minority communities are baseless. By email a representative said, "Harbour's purpose is to provide the opportunity for homeownership to customers who either do not want or do not have access to traditional mortgages."
According to research done by the Atlanta Federal Reserve, large companies such as Harbour make up a little more than 10 percent of land contract sellers in the southeastern United States. The report states mom and pop operations selling one or two properties with land contracts make up a majority of the practice.
DeMarkus Horne is now living in hotels and he's fallen behind on payments. Although he is still trying to repair the home, Harbour sold the deed to the property.
"I wish I would have done everything different," Horne said.
Since Channel 2's report last year, tax records show Harbour Portfolio has sold deeds to nearly half of its properties in 14 metro Atlanta counties.
Cox Media Group