ATLANTA — It was the news drivers across metro Atlanta have been waiting to hear for six weeks – Interstate 85 will be back open for business by the Monday morning rush.
Crews have been working 24/7 since March 30 to rebuild the overpass bridge that collapsed after a massive fire that burned underneath brought it down.
[TIMELINE: In just 6 weeks, I-85 almost set to reopen for traffic]
The rebuild has happened faster than anyone expected, but Georgia Department of Transportation workers and the contractor that was head of the massive project, are adamant that the project was no rush-job.
"This is a day of celebration," Gov. Nathan Deal declared Wednesday as he announced the interstate will reopen Monday morning.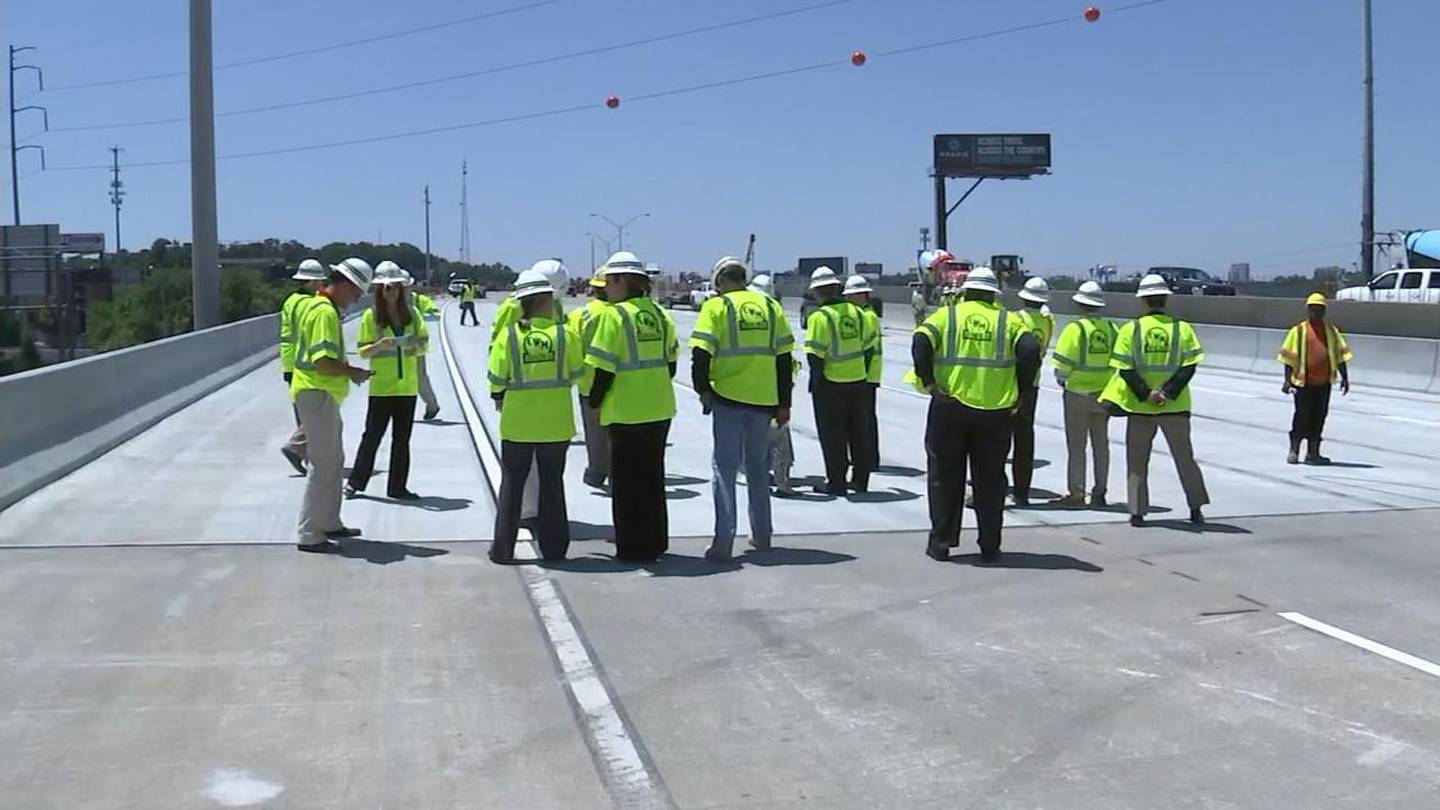 "To be able to completely demolish the damaged sections of a bridge, and totally replace it and open it up again for business as usual in just six short weeks, we may have set some records in the process of doing that," Deal said.
GDOT Commissioner Russell McMurry was quick to quell any public concerns over that record pace impacting safety.
RELATED STORIES:
"Absolutely it is safe, in fact, we've had at least 10 inspectors a day totaling some 2,500 man hours of inspection starting throughout the entire process," McMurry told Channel 2's Aaron Diamant.
McMurry described GDOT's and contractor C.W. Matthews' focus on safety from the design work, to the fabrication and placement of key components, to intense testing of materials like concrete and steel.
"We feel confident that all the testing has been done, that it is safe and that it is a quality project," McMurry told Diamant.
[I-85 BRIDGE COLLAPSE: Live traffic map, alternate routes, live video from construction site, more]
"I knew that we could rise to the challenge and that our team would do a great job," C.W. Matthews President Dan Garcia said.
By hitting the May 15 target date, C.W. Matthews will collect $3.1 million in incentives, which Garcia said the company will share with its workers.
Neighbors, Businesses excited about I-85 reopening
Word of the interstate reopening came as music to the ears of neighbors who have been dealing with a massive increase in traffic in the neighborhoods surrounding the collapse site.
"Ecstatic," is how Ansley Park resident Amy Gray summed up the feeling of many of her neighbors upon hearing I-85 will be back open by Monday.
For the last six weeks, increased traffic has gridlocked the neighborhoods around her home. She told Channel 2's Tom Regan the traffic has nearly kept her captive in her own home.
"We've been abandoning our car in Sherwood Forest and walking home and going back to get it," ​Gray told Regan.
On I-85 where crews have closed additional lanes for repaving, there has been some driver confusion over where and when to switch lanes.
"Everyone is cutting people off. It's a hot mess out there," driver Sylvia Paranhos told Regan Wednesday.
It's not just residents choked by heavy traffic in their neighborhoods.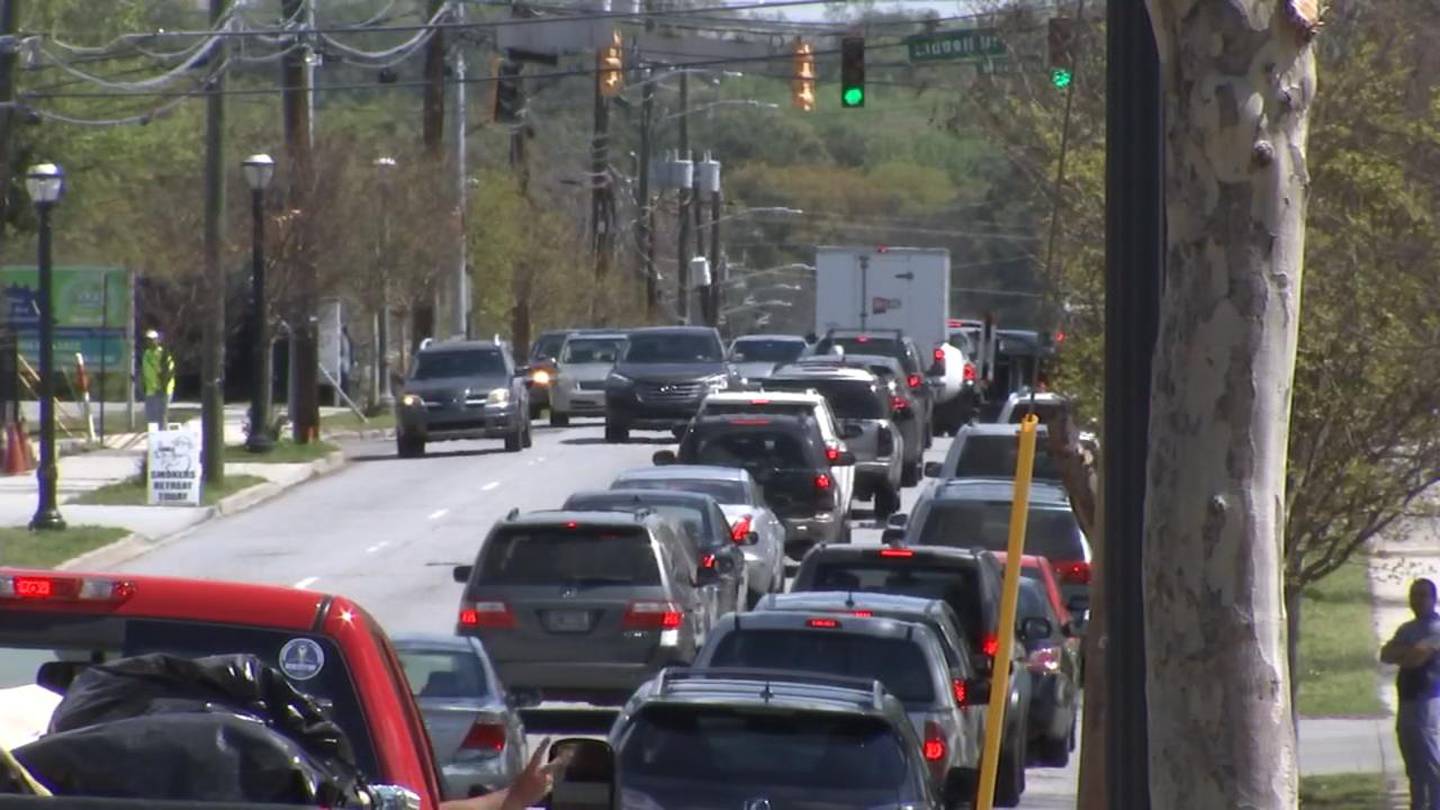 At the congested intersection of Lenox Road and Buford Highway, attorney Bryan Ramos has had to change his way of doing business, to spare clients from agonizing commutes to his office.
"Instead of face-to-face, we're relying on Facetime, Skype, relying heavily on technology," Ramos told Regan.
Ramos said the reopening of I-85 will be game changer for him and his clients.
"We're very excited about it. It's definitely been a disruption of our business," Ramos said.
Back in Ansley Park, neighbor Bill Beech said the neighborhood traffic jam has brought out the best in some despite the ordeal.
"It's not great, but I've noticed people are a lot more courteous," Beech said.
He said he actually feels sympathy for those cutting through his neighborhood knowing they'd rather be someplace else.
"You understand it. These poor people are trying to get home or get to work," Beech said.
Gov. Deal gives progress update on I-85

BREAKING: The bridge construction will be completed and reopened by rush hour Monday morning -- and maybe earlier! ---------------- WATCH LIVE: Gov. Deal expected to give new timetable for I-85 bridge reopening. STORY: http://2wsb.tv/2q5sXx2

Posted by WSB-TV on Wednesday, May 10, 2017
Cox Media Group