GWINNETT COUNTY, Ga. — A 7-year-old Gwinnett County boy is recovering in the hospital after he was attacked by his neighbor's dogs.
Ethan Fain was playing on a tree in his grandmother's yard on Christmas Eve when two dogs from his neighbor's yard pulled him over a fence and mauled him.
"I heard that scream and mom knows that scream and I knew something was wrong," Ethan's mother, Tracy Dowdy, said.
Dowdy said her son has had nightmares and has been in lots of pain since the attack.
TRENDING STORIES:
"He said, 'Mommy, they just kept shaking me and shaking me,'" she said. "Ethan said the way he got the dogs to stop biting him was he laid really, really still."
Ethan was taken to the hospital where doctors reattached one of his ears.
His other ear has been surgically placed in his stomach in hopes that it will regrow tissue in order to be reattached later. That surgery is likely six months away.
Ethan received more than 300 stitches.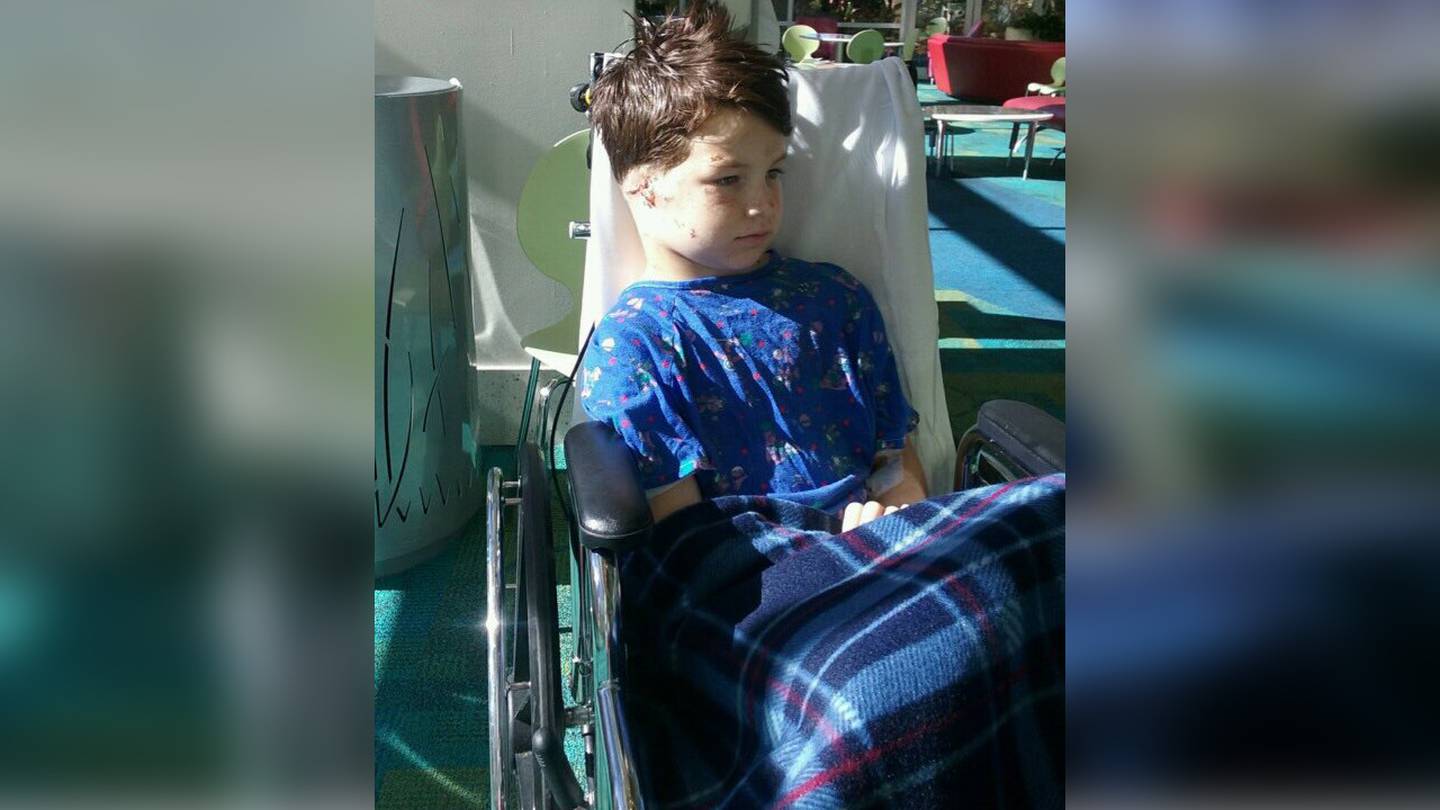 "Mostly it was on his shoulders, underneath both arms, on his back, about halfway down his back. His neck is real bad," Dowdy said.
Gwinnett County Animal Control said the dogs were pit bulls and have been put down.
"Ethan has played with them. He's fed them treats. I don't understand what went wrong," Dowdy said.
Doctors said Ethan will likely be in the hospital for a month and faces at least two years of recovery with several operations.
Records show police gave the dog owners four citations.
[ Click here if you would like to help Ethan and his family. ]
Cox Media Group