BIRMINGHAM, Ala. — Leanna Taylor carries the memory of her son with her every day.
A tattoo of her son's birth footprint with the name "Cooper" below it adorns her own foot.
"I try to hold on to everything, and that can be difficult because the memory is a hard thing to hold onto sometimes," Taylor told Channel 2's Mike Petchenik and Atlanta Journal-Constitution reporters in an exclusive interview in Birmingham, Alabama.
"He was a very happy little boy. He was very outgoing. He would talk to strangers in the restaurants and grocery store," she said.
Taylor's life hasn't been the same since June 2014, the day prosecutors said her ex-husband, Ross Harris, left the 22-month-old in his SUV, leading to his death.
"It was something I considered an irrational fear," Taylor said of such a scenario. "How do you forget your child is there?"
Prosecutors would eventually charge Harris with malice murder and other offenses, a jury would convict him and a judge would send him to prison for the rest of his life.
Prosecutors allege Harris wanted Cooper dead so he could lead a child-free existence.
Taylor still believes it was an accident
Taylor said she refuses to believe what happened was anything but a horrible accident.
"This does happen. It has happened to other families and it has been proven to be an accident in other cases," she said. "It's a horrible thing to try to accept as a parent that you could forget your child in your car and bring harm to them."
Taylor told Petchenik Ross was a doting, caring father.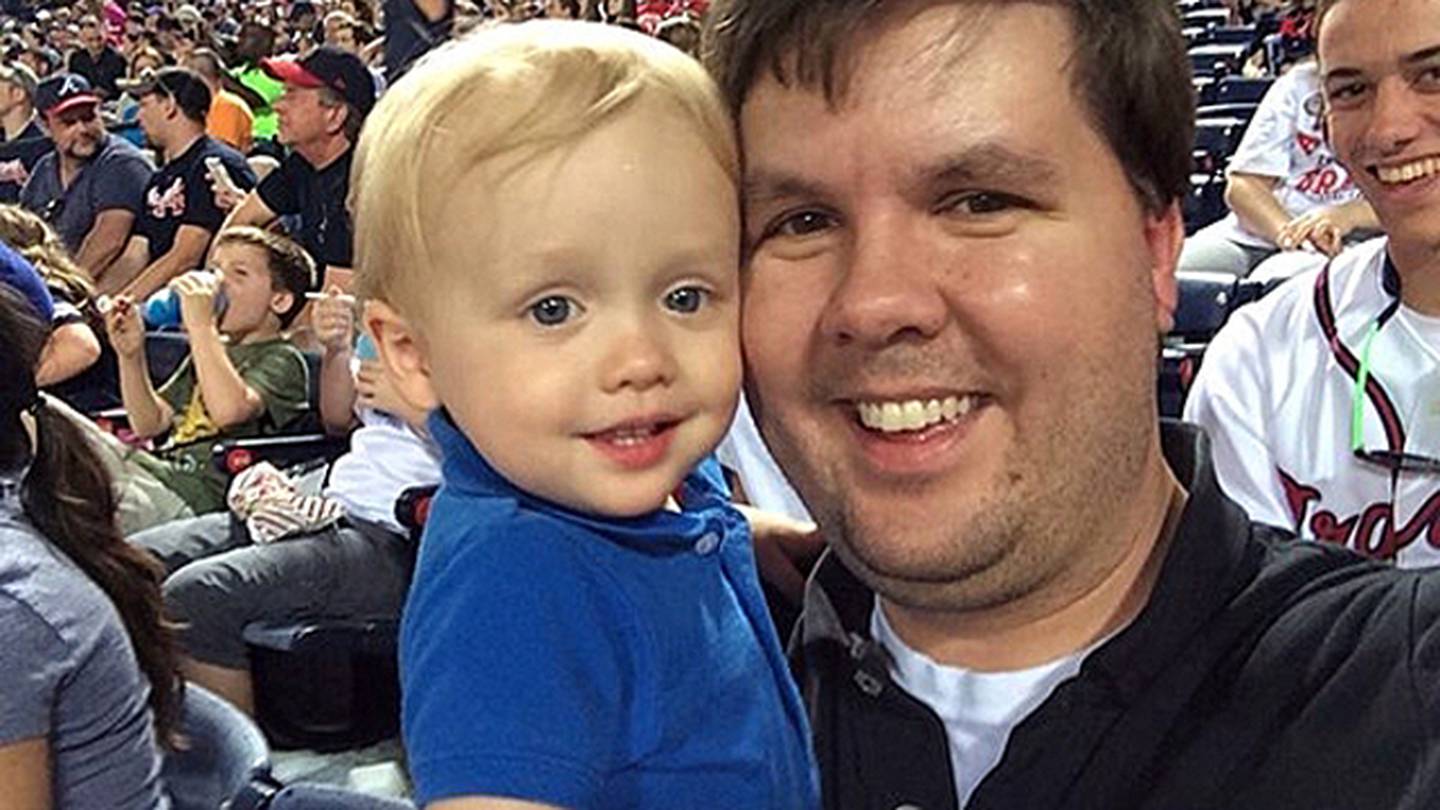 "What I saw was a very engaged involved father who wanted to be with his child, who wanted to spend time with his son," she said. "There was no evidence in our life, as a family, of him being angry towards Cooper or aggravated by having Cooper. Cooper was what made him happy."
Taylor said she recalls seeing her now ex-husband in police custody after Cooper's death.
"I didn't see Ross sad a lot. I didn't see Ross upset a lot. He was a very even person," she said. "For him to be in that state was very hard to see."
RELATED STORIES:
Taylor said police took her statements to Harris that he might have said too much out of context, leading them to believe she was somehow complicit in the boy's death.
"The only thing I could think was, 'What did you say to make them think you did this on purpose. You wouldn't be charged unless you did this on purpose, and I know you didn't do it on purpose,'" she said.  "Knowing who Ross was and knowing that he'd talk to a wall about nothing, I just didn't understand."
Taylor shocked by national attention
In the weeks that followed, Taylor said she was not prepared for what would come out of a probable cause hearing.
"We have described that in my inner circle and with family as 'lambs to the slaughter,'" she said.  "We had no idea…what we were walking into."
Taylor said she soon became the target of a media throng.
"People parked outside my apartment with video cameras. People coming to the door. I couldn't do anything then. It was very difficult," she said.
"I know in my heart I didn't have anything to do with it."
Cobb County Police never charged Taylor and have said she's not a suspect in Cooper's death, but Taylor maintains they should have cleared her name sooner because of the damage it did to her reputation.
"The public was going by what was being given to them and the media was writing what was being provided to them," she said. "I don't fault people for reading a story and drawing a conclusion based on that story, but I do have a problem with the information the police was releasing early on in regards to me, specifically."
Taylor said she doesn't expect police or prosecutors to apologize to her.
"I know in my heart I didn't have anything to do with it. I know that. They're not going to come forward and say that they were absolutely wrong about me," she said. "If they come forward and say they were wrong about me, there's a chance they were wrong about Ross."
Lead prosecutor on the case, Chuck Boring, said Taylor's behavior after Harris's arrest was suspicious enough for investigators to look into her.
"So, when you have something like that and you have the things we encountered as far as her behaviors and things we'd found in the investigation, of course we're also going to investigate that because we've got the death of a 22-month-old child in the most horrific way," he said.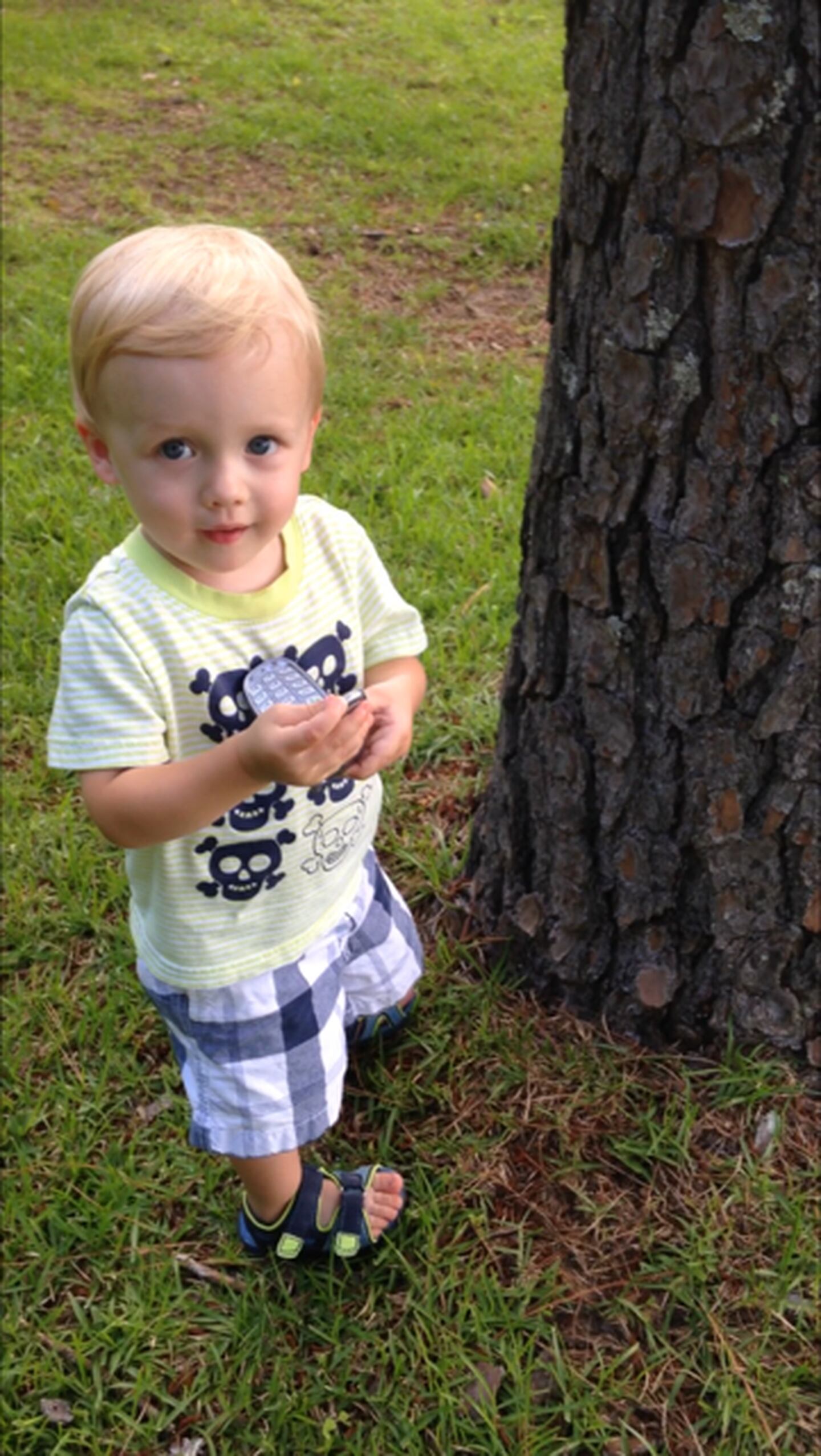 Boring told Petchenik police nor prosecutors owe Taylor any kind of apology.
"Everybody feels for somebody who has lost a child and things like this. I feel bad for her that it's obvious from the trial and the facts that she was treated horribly by the defendant throughout their marriage," he said. "You feel bad for that, but do we apologize for seeking justice for the murder of a 22-month-old child?  Absolutely not."
Taylor says she hasn't forgiven Ross Harris
And, while Taylor said she doesn't believe Harris intentionally murdered their child, she hasn't forgiven him for his extramarital affairs, that police said included sex with prostitutes and "sexting" of underage girls.
"I did not know how bad it was," she said. "Sometimes you have these gut instincts that something isn't quite right and I had those over times. Little sneaking suspicions that something's not quite right."
Taylor said she and Harris sought counseling from a family pastor after Harris admitted to having an addiction to pornography.
"I wish I had acted on those suspicions and maybe I would have found these things," she said. "Obviously if I had found them, I could have left him and I could still have my son."
"I did not know how bad it was."
Taylor ultimately filed for divorce after learning about the extent of the infidelity.
Petchenik asked Taylor what she would say to Harris if she had the chance.
"I think the first question would be: 'Why'?" she said.
During testimony at Harris' trial, Taylor said if she never saw Harris again she'd be fine.
She told Petchenik she made the statement out of anger, but has considered meeting Harris if he ever gets out of prison to seek closure.
"I think there's a lot of things that need to be said," she told Petchenik. "I don't have peace about what happened at all. I don't know if it's something you can have peace about."
"He's seen as a child that wasn't loved and wasn't wanted. That just wasn't true.
Taylor has since relocated to Alabama and is dating someone new. Petchenik asked her if she would ever consider having children again.
"I want that because I've always wanted to be a mother and I enjoyed being Cooper's mom very much," she said. "It's scary when you've experienced every parent's worst nightmare to think about having another child, and that fear of something happening again and that constant worry of wanting to keep them safe."
Taylor said her goal now is to restore Cooper's legacy and to do what she can to prevent other children from dying in hot vehicles.
"He was lost in the scandal that was the trial," she said. "He's seen as a child that wasn't loved and wasn't wanted. That just wasn't true. I don't want people to think of my son that way."
Cox Media Group