NORTH FULTON COUNTY, Ga. — A new WSB-Landmark Communications poll shows Democrat John Ossoff with a comfortable lead in the special election for the 6th Congressional District seat vacated by former Rep. Tom Price when he became secretary of the Department of Health and Human Services. Republican Karen Handel is a distant second, but she also leads the large field of fellow GOP candidates.
The race is an open one, meaning there is no primary and both Democrats and Republicans are running in it together. If no one wins 50 percent of the vote plus one, the top two candidates will face off in a June runoff.
The poll shows Ossoff at 45.3 percent. Handel is second at 17.4 percent. Three other Republicans are bunched together: Bob Gray at 8.6 percent, Dan Moody at 8.4 percent and Judson Hill at 8.0 percent. None of the other candidates are polling above 2.0 percent, and 7.2 percent remain undecided.
The poll was conducted on April 12 and 13 and has a margin of error of 4.2 percent.
GOP strategist Brian Robinson believes with all the money coming into Ossoff's campaign, the Democrat should be polling higher.
"The bad news for him is that he had $8 million," Robinson said. "No one in this race has come anywhere near the resources that he has, and he only has 45 percent. That's bad news for any Democrat going into a runoff in a Republican-friendly, long-term Republican-held district."
TRENDING STORIES:
Democratic strategist Tharon Johnson believes, given the number of undecided voters and the margin of error, that someone could catch Handel before Tuesday.
"Karen Handel's got to figure out a way, because she's one of the most seasoned politicians in the race," Johnson said. "She's run statewide before, pretty well-known. But now's the opportunity for one of those Republicans who are in third, fourth or fifth place to maybe make a run at the end to try and get into second place."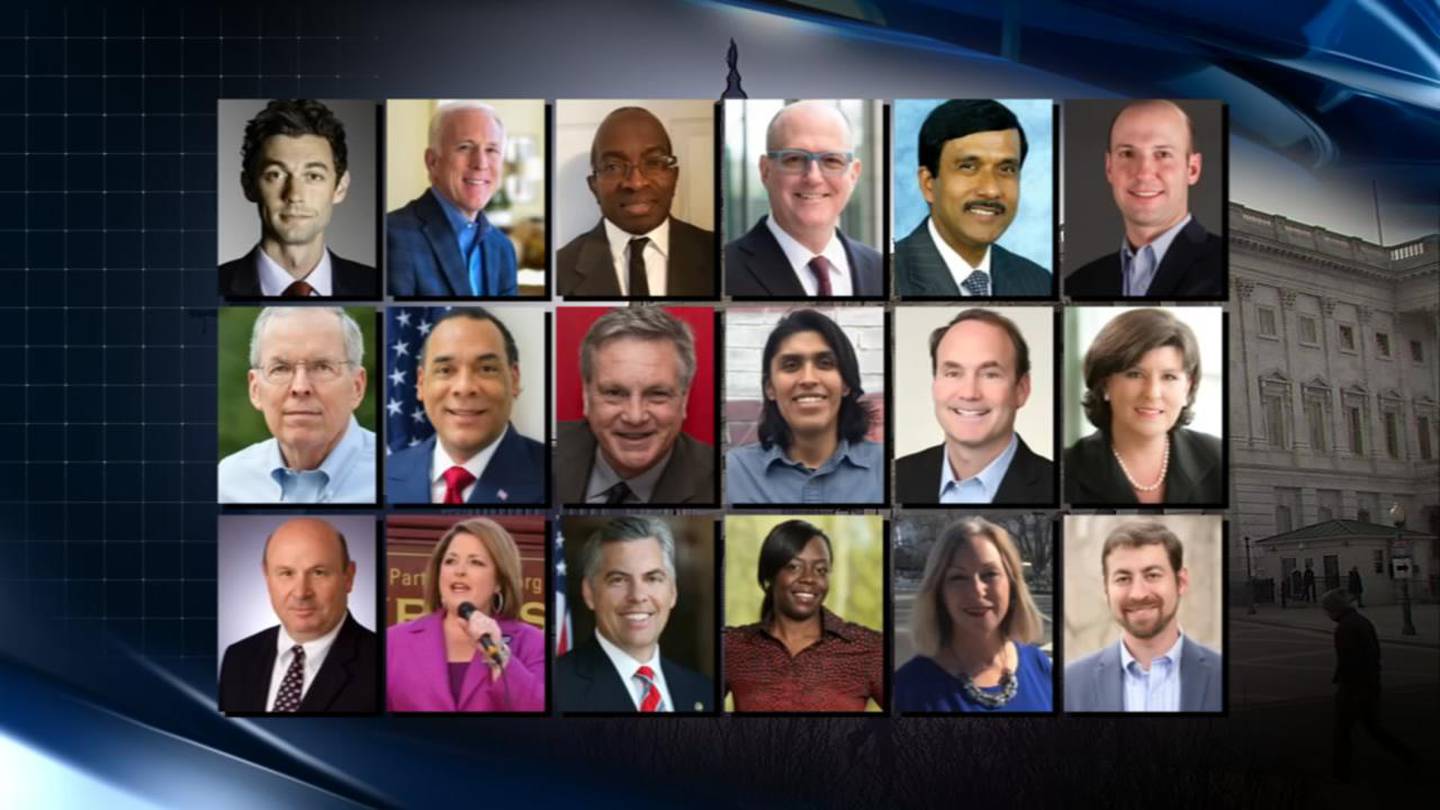 Landmark Communications president Mark Roundtree said this race was a particularly difficult one to poll because of the large number of candidates and the huge amount of advertising dollars spent on it.
"There are millions of dollars being spent beating up these phones, so actually getting people to participate in a two- or three-minute survey is hard enough as it is," said Roundtree. "With digital communications, with digital polling, it's sort of a new art, and there is an awful lot of, again, digital advertising going on there, so trying to get people to participate with that is difficult."
Cox Media Group