DORAVILLE, Ga. — Surveillance video captured a robbery crew terrorizing customers and workers at an Asian restaurant in Doraville.
Police say it's the ninth business the pair hit in just one month, and they worry that next time, the men could kill someone.
All the places hit by the robbery crew are Asian-owned businesses.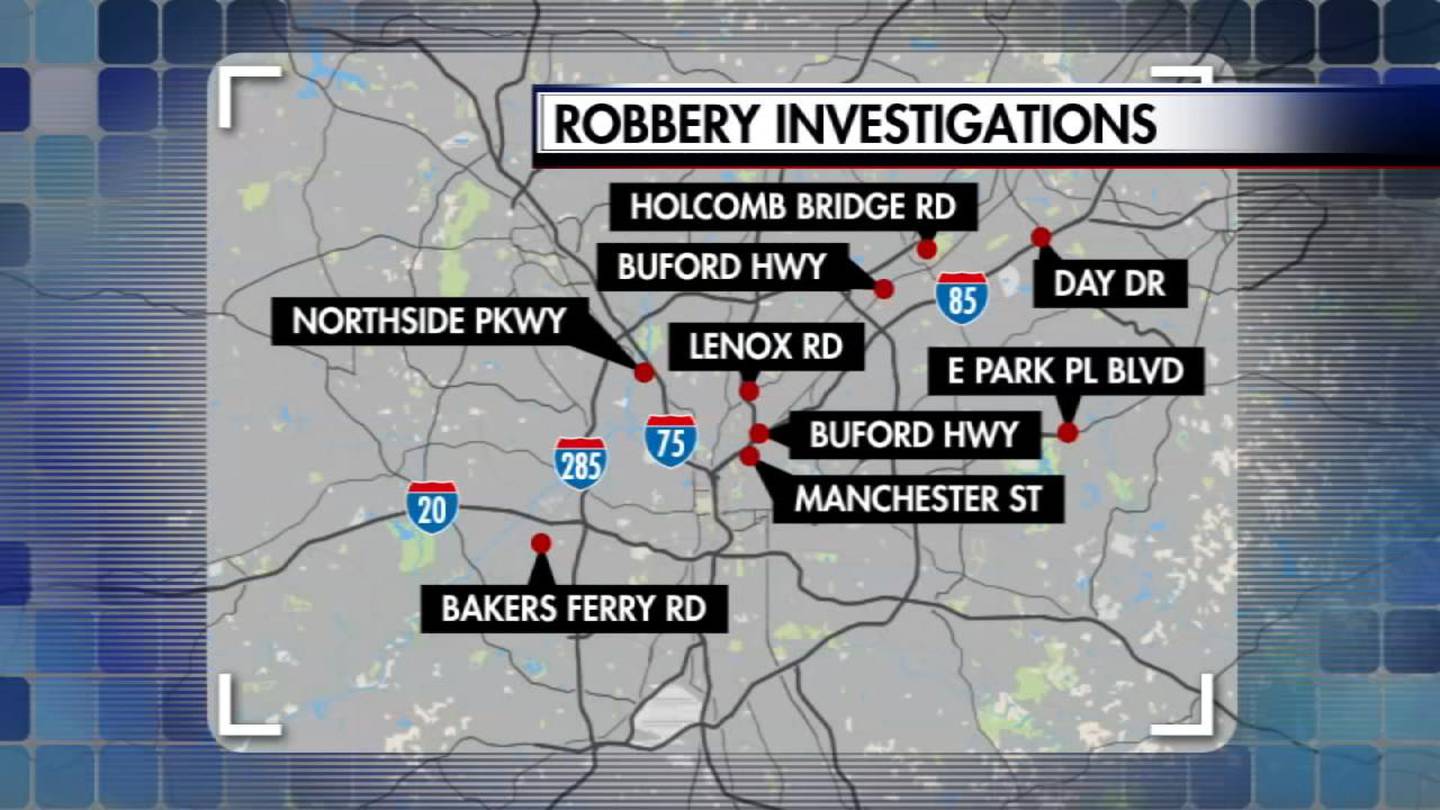 One of the restaurants, Kochi Maru, which was hit Oct. 24, is still closed as they recover from that terrifying night.
"No mercy by these individuals, by this robbery crew," FBI Special Agent Stephen Emmett said.
FBI agents say the two men caught on security video have robbed nine Asian-owned businesses since Oct. 7.
"They've displayed weapons, they've used them to beat the employees or customers and they've fired those weapons," Emmett said.
GEORGIA'S MOST WANTED:
He says on Oct. 24 the suspects walked into Kochi Mar, pulled out guns and demanded money from workers and customers. Two of the customers in the restaurant were shot. Those shots triggered sprinkler system to come on.
"They are going to hurt other individuals. You could be at a restaurant table, like those two customers were, just minding your own business, and the next thing you know you've got bullets in your legs," Emmett said.
On Oct. 13, agents say, the suspects walked into Qi Clay Sauna demanding money. One of the suspects beat a worker with a pistol before leaving with cash and personal items.
Channel 2's Dave Huddleston went to the sauna and several other businesses to talk with workers, but no one would.
Agents say Oct.20 they hit a nail salon in northeast Atlanta and on Nov. 3 they hit Royal Massage in Norcross.
The two robbers pretend to be customers, but then pull out guns.
In one surveillance video, the man puts a woman in a headlock and points the gun at her head.
Emmett says in all nine cases, a third suspect was driving a maroon Grand Prix. They hope someone recognizes the men and calls police.
"One of the robbers is a left-handed individual holding his gun with his left hand. (He has) a distinctive prominent gold watch on his left wrist with a tattoo below his right eye," Emmett said.
Emmett says the suspects hit two places this week.
Witnesses say the men appear to be young, in their 20s.
The three men have made the list of Georgia's Most Wanted, an exclusive partnership between WSB-TV, the FBI and law enforcement across Georgia to help catch the most egregious criminals in the state.
Cox Media Group