PUTNAM COUNTY, Ga. — A nationwide manhunt is underway for two escaped inmates accused of shooting and killing two correctional officers in Putnam County Tuesday morning.
The sheriff's office said the two correctional officers were working on a prisoner transport bus on GA 16 around 6:45 a.m. when the inmates managed to break out of the locked area of the bus and overpower the officers, taking their guns.
THE LATEST: 
2 officers killed on prisoner transport bus
Inmates accused of killing them are armed and on the run
They escaped in a green Honda Civic with Georgia tag RBJ6601
"They're armed. They're dangerous. Call 911, don't approach them," sheriff said
Investigators believe they were last seen in Madison, Georgia.
Putnam County Sheriff Howard Sills said they are investigating how the inmates were able to get to the guards. He said they will look at surveillance video that captured the incident.
"This is a secure bus. How they got through the locks and things of that nature I do not know," Sills said.
Sills said he was one of the first people to arrive to the scene.
"They were both shot on their bus. I have their blood on my shoes," Sills said, fighting back tears. "I saw two brutally murdered corrections officers. That's what I saw."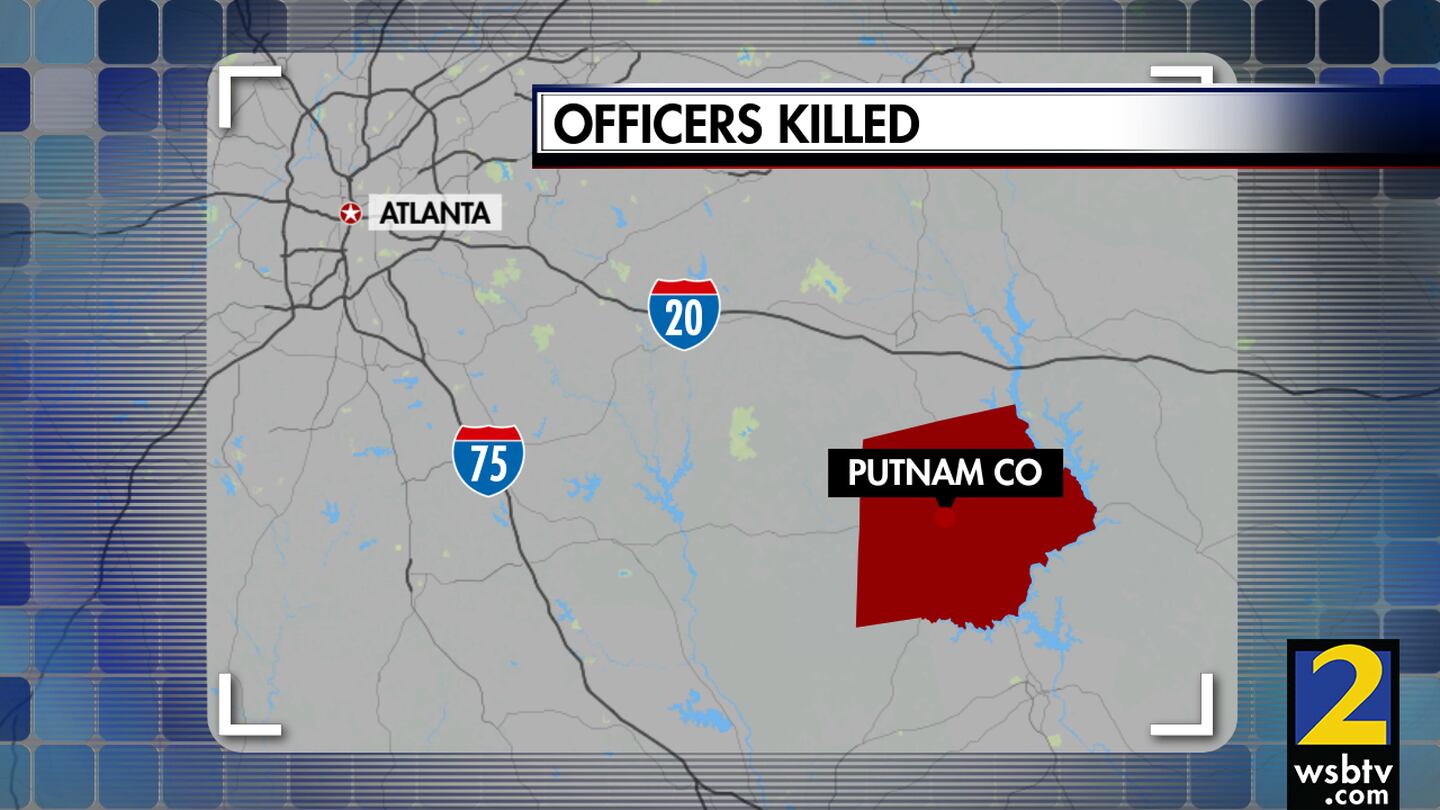 The two inmates, identified as Ricky Dubose and Donnie Rowe, then carjacked a green Honda Civic, with Georgia tag RBJ6601, according to Sills, which was the first vehicle the duo encountered.
There were 33 prisoners on the bus at the time of the shooting. The bus was transporting the prisoners to various locations from the Hancock State Prison.
Sills said they have "no idea where (the inmates) are," and that the inmates have an hours-long head start.
"We are searching everywhere in America," Sills said.
The GBI and FBI are offering a $70,000 reward for the arrests of the two fugitives, and the reward is expected to increase.
The men have long histories of violent crimes, are considered dangerous and should not be approached, authorities said.
Reward update: The reward is now up to $70,000 for information that leads to the arrests of Dubose and Rowe.

— GA Bureau of Invest (@GBI_GA) June 14, 2017
GBI director Vernon Keenan said he expected the reward amount to increase as more people and organizations want to help. In addition to the GBI and FBI, the Fraternal Order of Police and the Georgia Department of Corrections contributed to the reward.
TRENDING STORIES:
Authorities said the two men are armed with the officers' 9 mm pistols.
"My biggest worry is that they're going to kill someone else," Sills said. "What's important to us right now is finding these two escaped dangerous convicts."
[What you need to know: Who are the escaped inmates in Putnam County?]
The two were spotted in the city of Madison where they broke into a home and changed clothes, authorities said.
"According to the City of Madison PD, the inmates broke into a residence there and got clothes, left their prison whites, and made their escape from there. The inmates and their vehicle have not been recovered," the Oconee County Sheriff's Office said.
Two witnesses said they saw the fugitives inside a Family Dollar in Madison Tuesday evening.
Officers swarmed the area and nearby businesses locked their doors as the search continued.
Sills said he cannot confirm if the suspects were in the store.
Armed officers searched a rural Madison neighborhood, where neighbors were on high alert.
"Most everybody out here has guns in the house, so really it's stay indoors, keep the doors locked," one resident said.
Dubose is described as a white male, 6'0", 150 pounds. He is from Madison County, Ga. Rowe is described as a white male, 6'2", 150 pounds. He is from middle Tennessee.
The slain Baldwin State Prison Correctional officers were identified as Christopher Monica and Curtis Billue.
Authorities said the two officers leave behind families.
Monica and Billue are the first Georgia prison guards killed since 2012 when an inmate stabbed Telfair State Prison correctional officer Larry Stell to death, Department of Corrections Commissioner Greg Dozier said.
"We have spoken to the families," Dozier said. "As you can imagine, they're (shaken). And they're distraught right now just as you and I would be."
Monica was 42 and leaves behind a wife, Dozier said. Billue was 58 and is survived by his father, five sisters, two brothers and two sons, said Jim Green, an attorney speaking for the Billue family.
"Officer Billue's family asks for prayers for all of those who are now placing their own lives at risk to bring these men to justice and asks anyone who has information that may assist in apprehending these perpetrators to please contact law enforcement," Green said in an email.
Law enforcement in Georgia and in Alabama have been put on alert to be on the look out for the escaped inmates.
According to Tuscaloosa, AL police lieutenant, Alabama law enforcement have been alerted to be on the lookout for the two escaped inmates. pic.twitter.com/Bwwa8HKcnH

— Richard Elliot (@RElliotWSB) June 13, 2017
U.S. Deputy Attorney General Rod Rosenstein said federal resources are being committed to help catch the fugitives. The FBI and U.S. Marshals have joined the investigation, Sills said.
"An attack on any American law enforcement officer is an attack on every American law enforcement officer and the principles we all believe in," Rosenstein told a Senate budget panel in Washington Tuesday morning.
Sills vowed to catch the inmates and said his office will work around the clock until they are captured.
The Atlanta Journal-Constitution and the Associated Press contributed to this story. 
Search on for two escaped inmates accused of killing two State Correctional Officers

Posted by Richard Elliot on Tuesday, June 13, 2017
Cox Media Group