ATLANTA — A local congressional election is in the national spotlight as the candidates vie for the seat left vacant by Tom Price.
Some local voters said they've had enough of the hotly contested race.
In total, there are 18 candidates in the race. They include 11 Republicans, five Democrats and two Independents.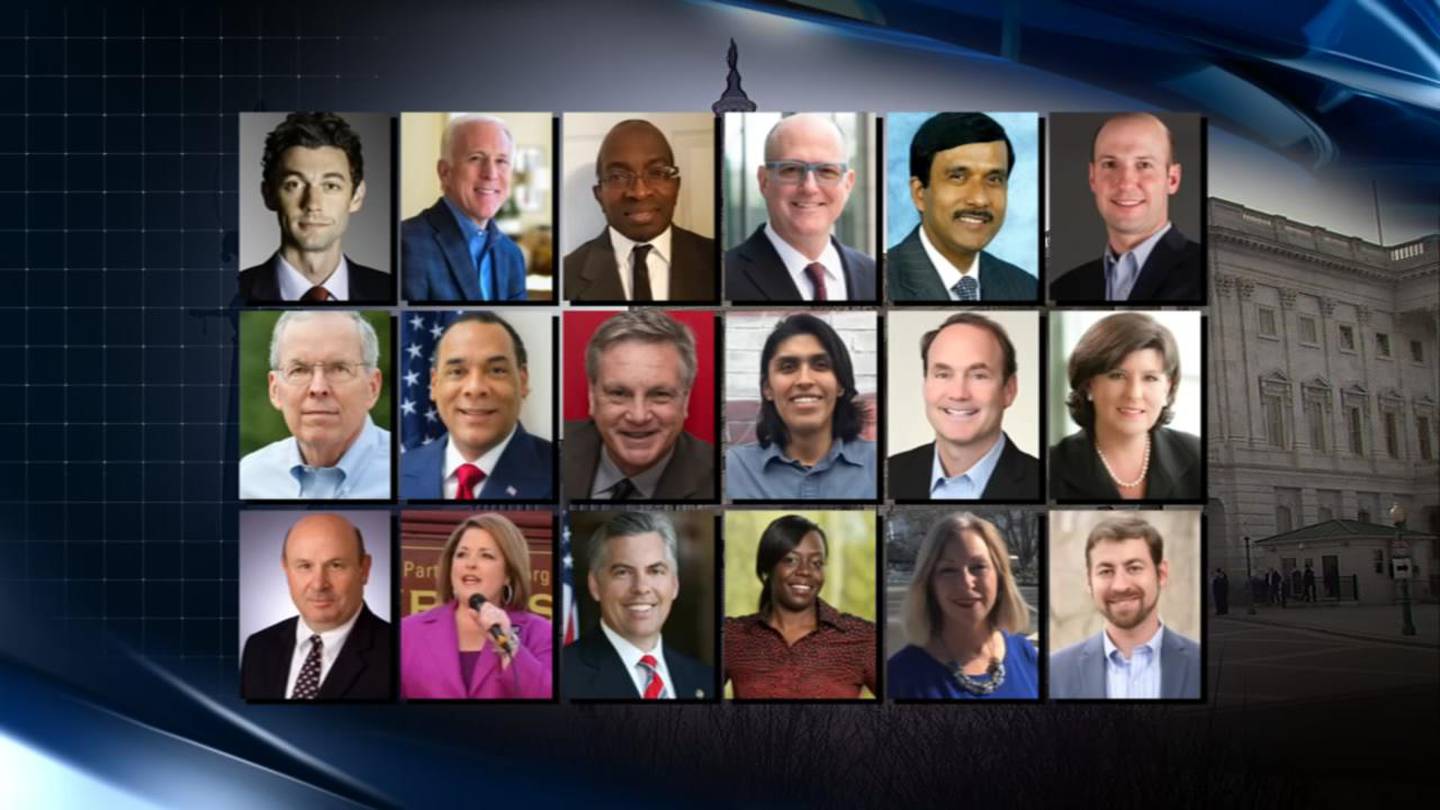 Voters told Channel 2's Justin Wilfon that the candidate phone calls are nonstop.
They said they can't wait for Tuesday to come, so this will all be over with.
The Walter family said it has been inundated with calls from the candidates. The family told Wilfon this race has sparked the most political calls it's ever received.
"I think it is, it's a big race. It's an important race," Katie Walter said.
TRENDING STORIES:
Democrats from across the country are throwing their support behind Jon Ossoff, who they hope can turn the typically red 6th Congressional District blue.
"On the Democratic side, they're putting a lot of chips on Mr. Ossoff winning and on the Republican side, this is a seat that's been red since its creation in one of the reddest states in the country, so the stakes are high on both sides," said Channel 2 political analyst Bill Crane.
The Republicans counter with a long list of candidates, like former Secretary of State Karen Handel.
With it being one of the few empty congressional seats in the country, political analysts believe the outcome of the race could be seen as a nationwide referendum on the popularity of President Trump.
And that means the calls and mailings to voters will keep going out, right up until Election Day.
"It definitely will be nice once we're on the other side of Tuesday and things quiet down a little bit," voter Joseph Geierman said.
But it won't be over. After Tuesday, the top two vote-getters will go to a runoff election in June, unless someone hits 50 percent on Tuesday, which is unlikely.
As for where the race stands, Channel 2 Action News will be releasing a new poll on the race on Friday.
Cox Media Group