COLLEGE PARK, Ga. — An undercover prostitution sting has put 16 people behind bars Wednesday night in south Fulton County.
Channel 2 investigative reporter Mark Winne was with investigators as they raided a hotel in College Park.
"(This is) a three prong attack for prostitution. One will be the internet, getting the prostitutes to come to the hotel. The second, we'll have two female officers undercover and they're trying to get the johns. And the third will be a male undercover officer," an undercover officer told Winne before the sting.
Winne looked on as undercover police Sgt. Jean Davis with the College Park Police Department was hit up for sex as she walked along a street near Old National Highway as part of the operation.
"I said, 'I charge a hundred dollars for both,' and they pretty much said alright and came on over to the room," Davis told Winne.
Police arrested a man wearing a black shirt, charging him with soliciting for illegal sexual purposes.
TRENDING STORIES: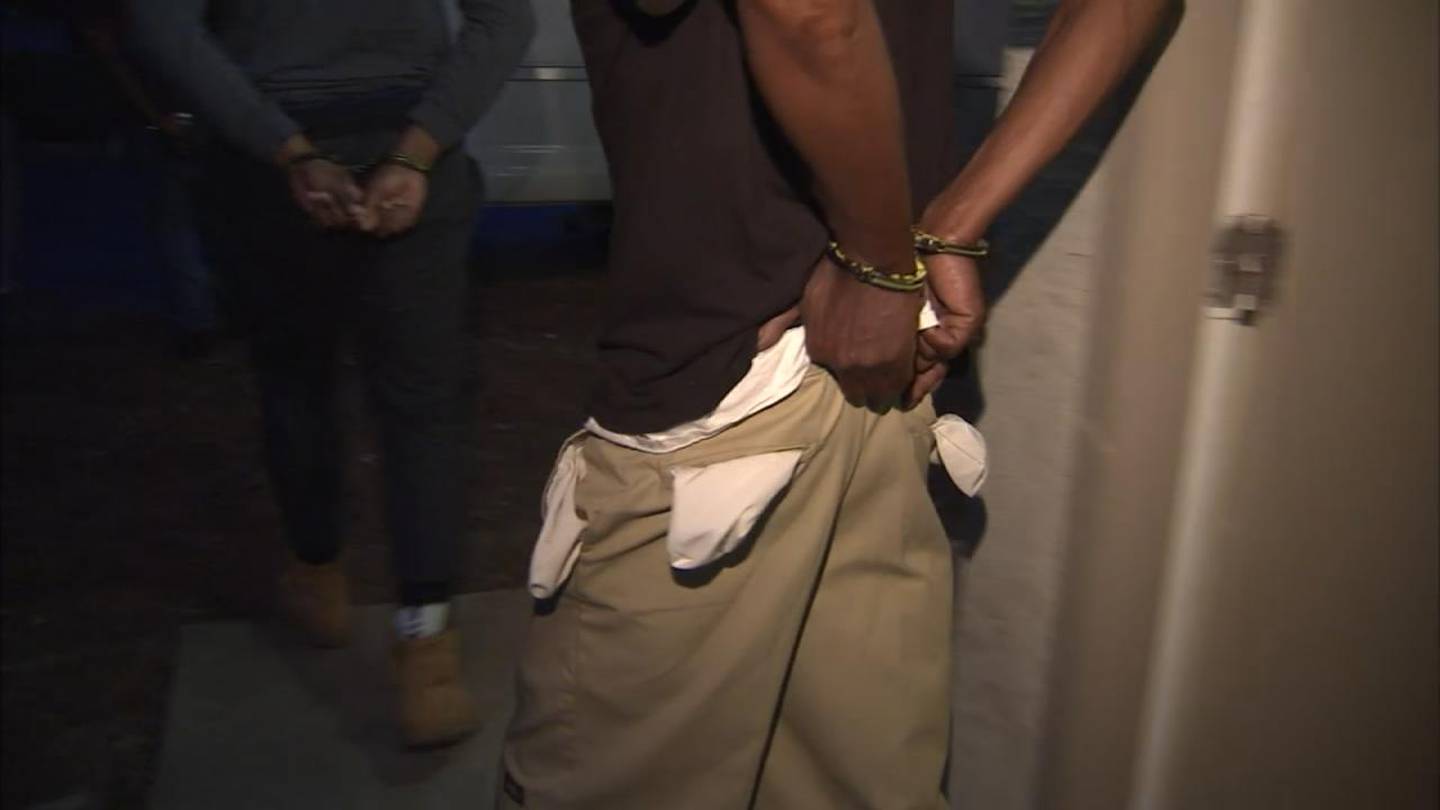 "Did you solicit a woman for sex?" Winne asked the man.
"Yeah," the man answered.
A man in a purple shirt was arrested on the solicitation charge as well as possession of a controlled substance.
"What's suspected? Cocaine?" Winne asked the undercover officer.
"Yes," the officer replied.
The man denied having any drugs on him.
"Did you have cocaine?" Winne asked the man.
"No," the man answered.
"Did you solicit a woman for sex?" Winne asked the man.
"No," the man said.
A lieutenant involved in the sting told Winne an undercover officer responded to a woman's online ad by calling her up, and she showed up at an upscale College Park hotel with suspected meth and weed.
The lieutenant said she was also charged with prostitution.
"This is the only thing I had. I've been trying to get a job. I actually have an interview tomorrow," the woman told Winne.
The lieutenant said in all, College Park police arrested 16 people on misdemeanor sex-related charges.
Most of the people Winne questioned Wednesday night denied their involvement.
"We get complaints of prostitution from the neighborhood. Additionally we know that Atlanta's been put on the map for human trafficking," another officer said.
Cox Media Group