WALTON COUNTY, Ga. — A man who pulled the trigger during a road-rage incident in Walton County told Channel 2 Action News that he was worried he'd never see his family again.
Dontavious Chancy told Channel 2's Liz Artz he was sitting in his vehicle, stuck in traffic when four men with whom he'd had a dispute seconds earlier rushed up to him.
Rockdale County Sheriff Eric Levett was several cars back and rushed in to control the scene.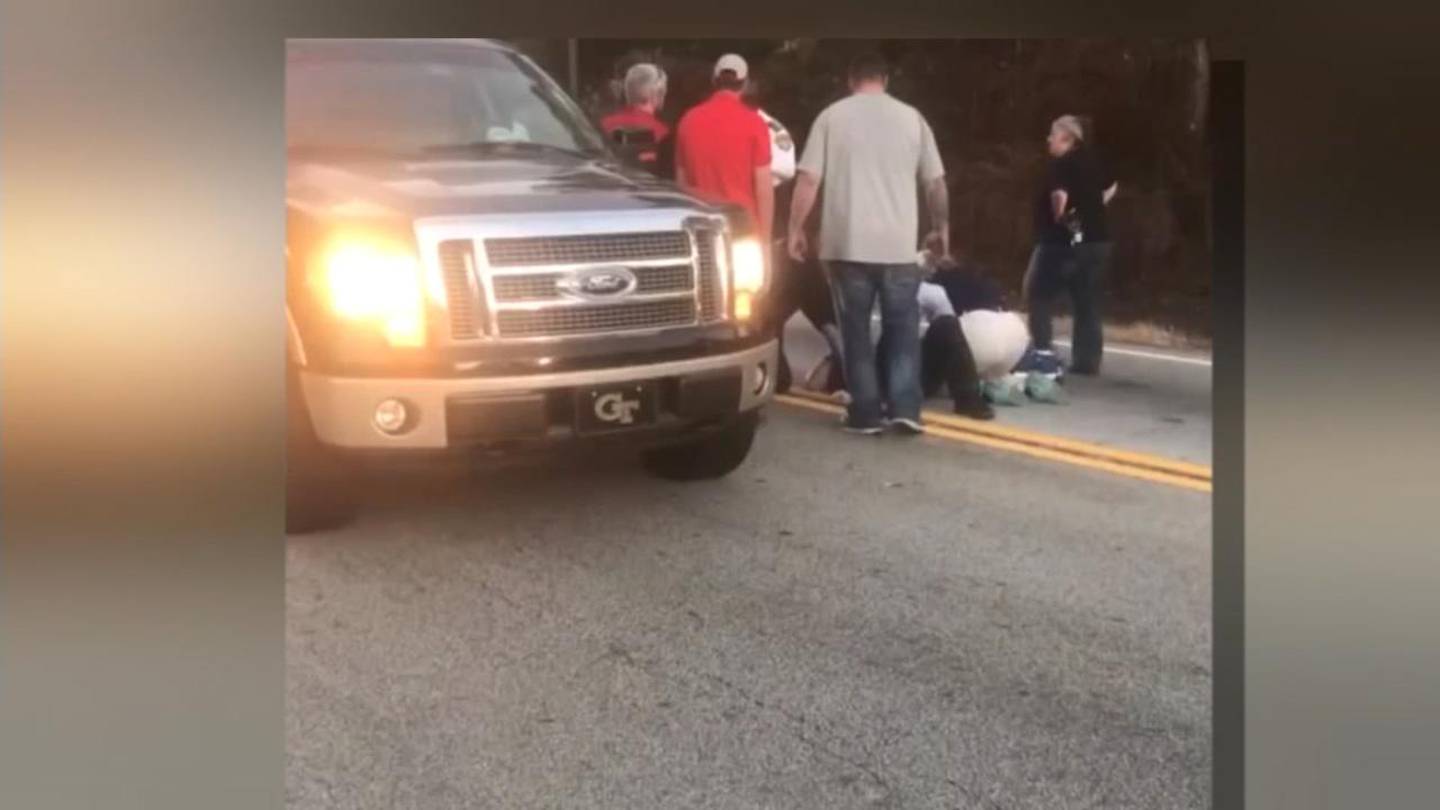 "They began yelling, 'this guy just shot my brother, he just shot my brother,'" Levett told Artz.
Levett said he was headed home Saturday, when he witnessed the end of the road-rage incident on Georgia 138 in Walton County.
He said he heard men yelling and then gunfire rang out seconds later.
"I can tell you the one gentleman was in the car by himself, he was solo, alone. And you have four guys approaching you yelling, it appeared to me he feared for his life," Levett said.
TRENDING STORIES:
It was Chancy who said he feared for his life. In an exclusive interview over the phone, he told Artz the four men were mad because he had pulled in front of them.
Chancy said when the cars came to a stop near Forrester Cemetery Road, the men jumped out and rushed his vehicle. He said one man had a knife.
Chancy told Artz that's when his family flashed before him.
"Will I be able to go home to my family? That was the only thing going through my head. I was trying to get home," Chancy told Artz.
Chancy said that's when he pulled his weapon and shot one of the men in the stomach.
Levett said that man was stable when he was rushed to the hospital. Levett told Artz that Chancy had a permit to carry the gun and cooperated fully.
"I want to say thank you, Rockdale Sheriff, for giving me respect and the same for Walton County," Chancy said.
Chancy has not been charged with any crime. It's unclear if the four men are going to be charged.
Levett told Artz the man who was shot was alert, conscious and talking when he was taken to the hospital. He is expected to recover.
Cox Media Group