COBB COUNTY, Ga. — A woman wants others to be on alert after she said a large owl attacked her and two dogs.
Channel 2's Wendy Corona talked to the woman in Cobb County about the scary encounter.
Deborah Johnson said she was letting her two dachshunds go outside this weekend when she said the large owl swooped in and started attacking one of the dogs.
"I turn the blower on. I walk out and I turn the loud blower on cuz they don't like that loud noise," she said.
Deborah did not want to go on camera but told Channel 2's Wendy Corona she revs the leaf blower before she even steps out on the back patio to shoo away an owl that had its sights set on her 20-pound dachsund.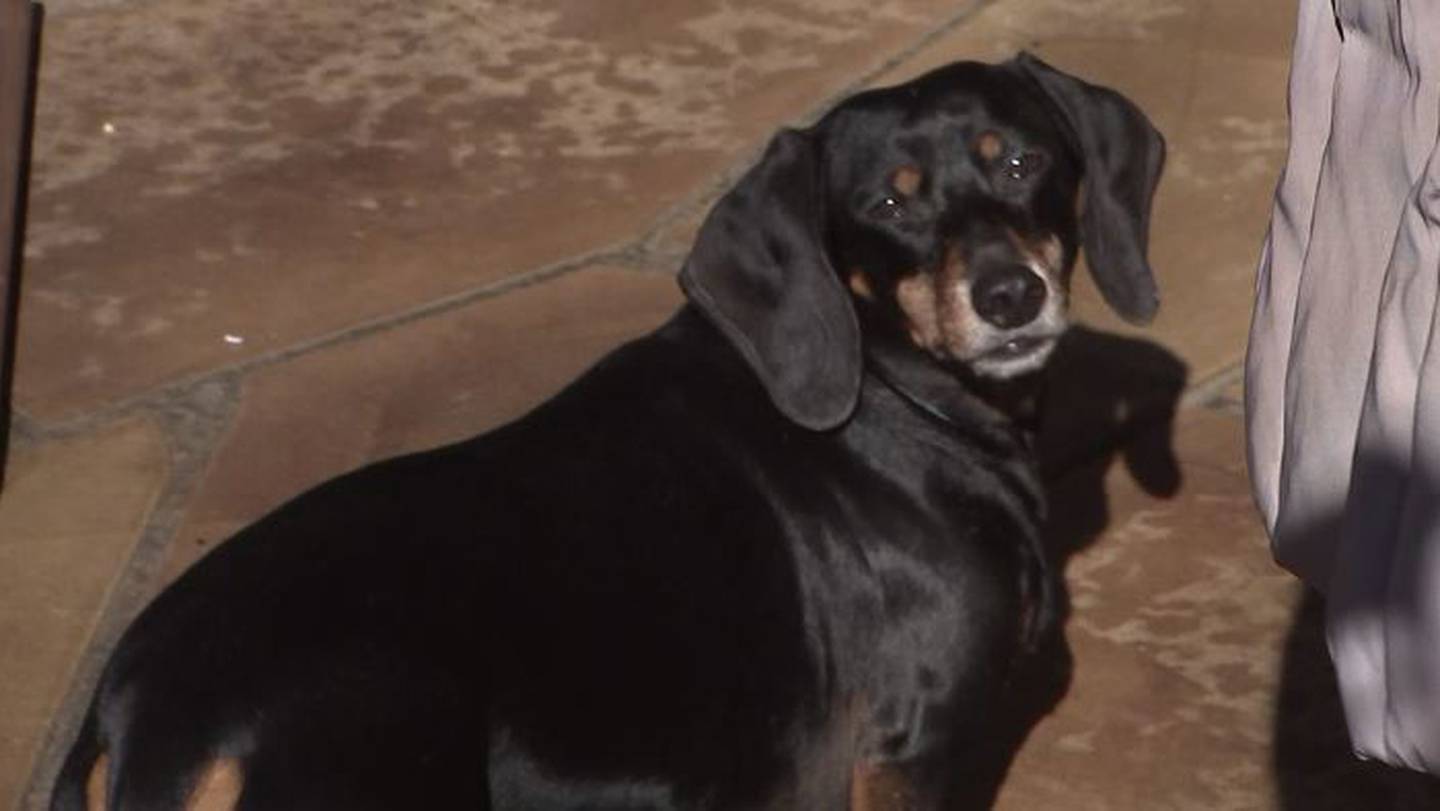 Johnson said the owl was several feet tall and had a large wingspan.
Gabe, the larger of the two dogs was covered by the wings of an owl.
When she tried to get it off her dog, she said it attacked her.
"As soon as I touched the owl he got on me. He knocked me down, flat on the ground," she said.
Deborah landed on her arm and injured it. She said she got scratched on the leg but otherwise both escaped unharmed. What scared her even more about the entire encounter, despite all her kicking and screaming, was that the animal had been watching her and her dogs.
Deborah said she went to urgent care and got a tetanus shot, but she warns people not to underestimate the wildlife and what it can do to you and your pets.
Cox Media Group