NORTH FULTON COUNTY, Ga. — Voters in three metro counties took to the polls Tuesday to elect someone to replace Rep. Tom Price in the 6th
Congressional District.
But many voters said they were frustrated when they were turned away. The reason: they didn't live in the 6th
District.
Price's seat was left vacant after President Donald Trump named him secretary of the U.S. Department of Health and Human Services.
The special election has gained national attention as Republicans work to keep the seat for someone for their party and Democrats work to turn the congressional seat from red to blue.
Just learned that Jon @Ossoff, who is running for Congress in Georgia, doesn't even live in the district. Republicans, get out and vote!

— Donald J. Trump (@realDonaldTrump) April 18, 2017
Republicans must get out today and VOTE in Georgia 6. Force runoff and easy win! Dem Ossoff will raise your taxes-very bad on crime & 2nd A.

— Donald J. Trump (@realDonaldTrump) April 18, 2017
Democrat Jon Ossoff would be a disaster in Congress. VERY weak on crime and illegal immigration, bad for jobs and wants higher taxes. Say NO

— Donald J. Trump (@realDonaldTrump) April 18, 2017
Voters in GA-6th! You have the power today to stick it to Trump. Be sure to vote! #FlipThe6th

— George Takei (@GeorgeTakei) April 18, 2017
The last polling location closed shortly before 8 p.m. for the race.
"I couldn't use the voting machines. It was done written," voter Anne Albino said.
Polling problem at the Johns Creek Environmental Campus in Alpharetta forced county leaders to seek permission accepting ballots past the normal cutoff time of 7 p.m.
"Some of the workers had trouble getting here on time you know we have traffic issues in our community right now," said Fulton County Commissioner Liz Hausmann.
Voting had to be extended at Centennial High School in Roswell as well.
Man voters walked away Tuesday frustrated, not realizing they couldn't vote in the special election.
Edward Rappaport spent most of the day on his phone.
RELATED STORIES:
"There's misinformation. I'm not the only one who's misinformed," Rappaport told Channel 2's Audrey Washington. "This is the neighborhood polling place and the doors of the church are locked."
Rappaport was one of many voters left confused and frankly annoyed, when he found his regular polling place closed for business.
"Perhaps there's confusion among the voters, perhaps there's confusion among the election officials, I'm not sure," Rappaport told Washington.
Our camera rolled as Rappaport called the election information line, then the office of the secretary of state, to figure out what was going on.
Finally he was told he wasn't in the 6th Congressional District.
County commissioners told Washington many voters are confused.
Hundreds of DeKalb County voters tried to cast ballots in Tuesday's election but were told they couldn't.
Channel 2's Berndt Petersen went to the DeKalb County Elections Office in Decatur where voters showed up to vote, but the office is not in the 6th Congressional District.
Petersen found that most of the voters that showed up there, didn't know they didn't live in the 6th District.
"I've been here since like 8:30 a.m. There's been like 500 people turned away," Lorraine Dosummu told Petersen.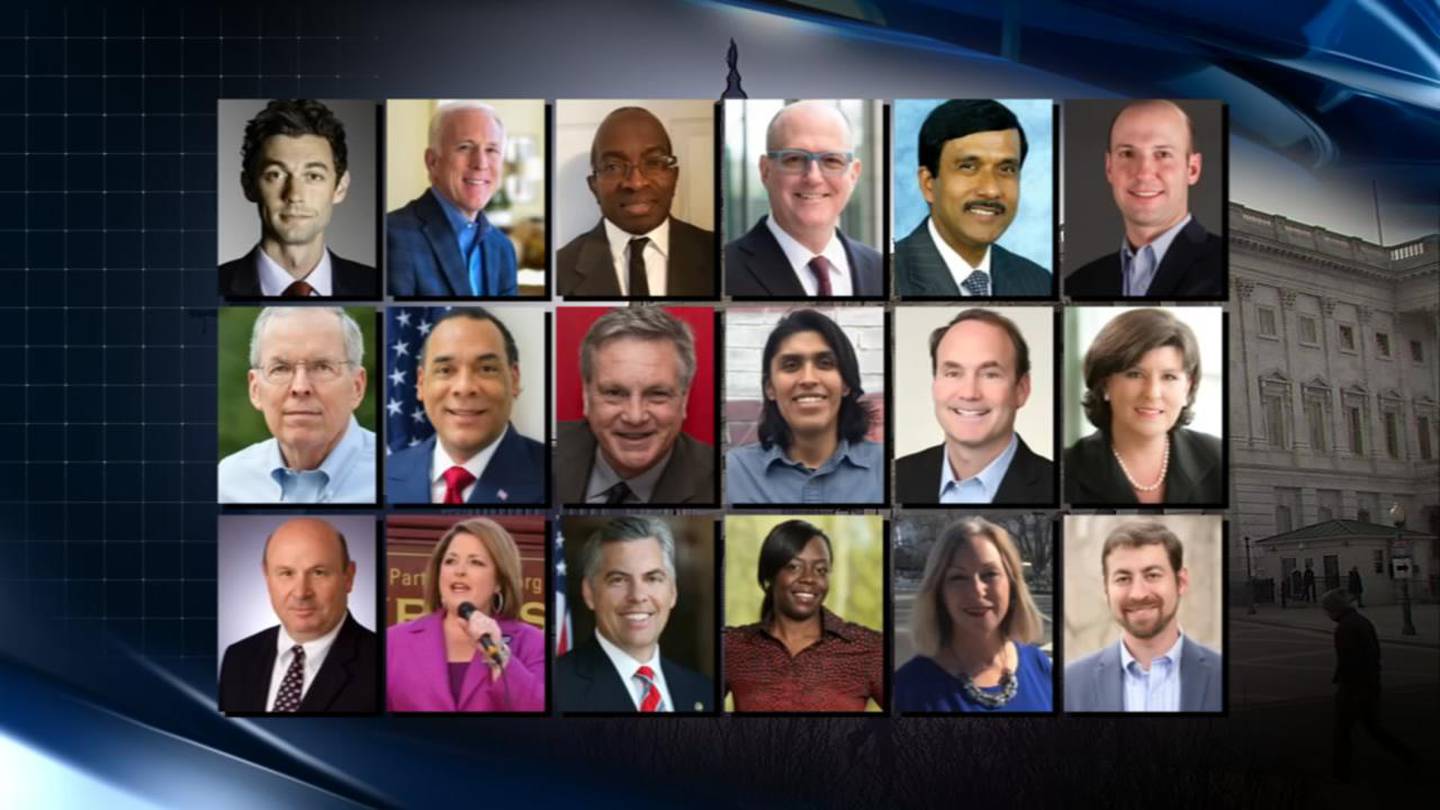 District 6 covers a portion of DeKalb County.
"If they're saying DeKalb, this is DeKalb County. What's the problem?" voter Delano Roseman said.
Elections Director Maxine Daniels had to give voters a lesson in civics and geography. She said almost all of the voters who showed up at the elections office live in District 4. But a look at a map still left some sour.
"Because everyone comes out here thinking 'I'm DeKalb County.' But I didn't know I needed to be that part of DeKalb County," voter Herb Johnson said.
Elections officials said while voters ought to know which district they live in, Daniels said the candidates themselves are responsible.
"I think it starts with the campaigns. Because the misinformation is coming from the campaigns. If your heard the announcements, they say, 'If you live in DeKalb, Fulton or Cobb, go out and vote.' They don't even mention the district," Daniels told Petersen.
Daniels said special elections like Tuesday's only come around once in a blue moon but she hopes next time there won't be so much confusion.
Cox Media Group