ATLANTA — A cast member and producer from the hit TV show "Real Housewives of Atlanta" appeared in court Friday in Sandy Springs.
The duo was in court to answer to citations over an alleged large party and production shoot at a home on Lake Forrest Drive last month.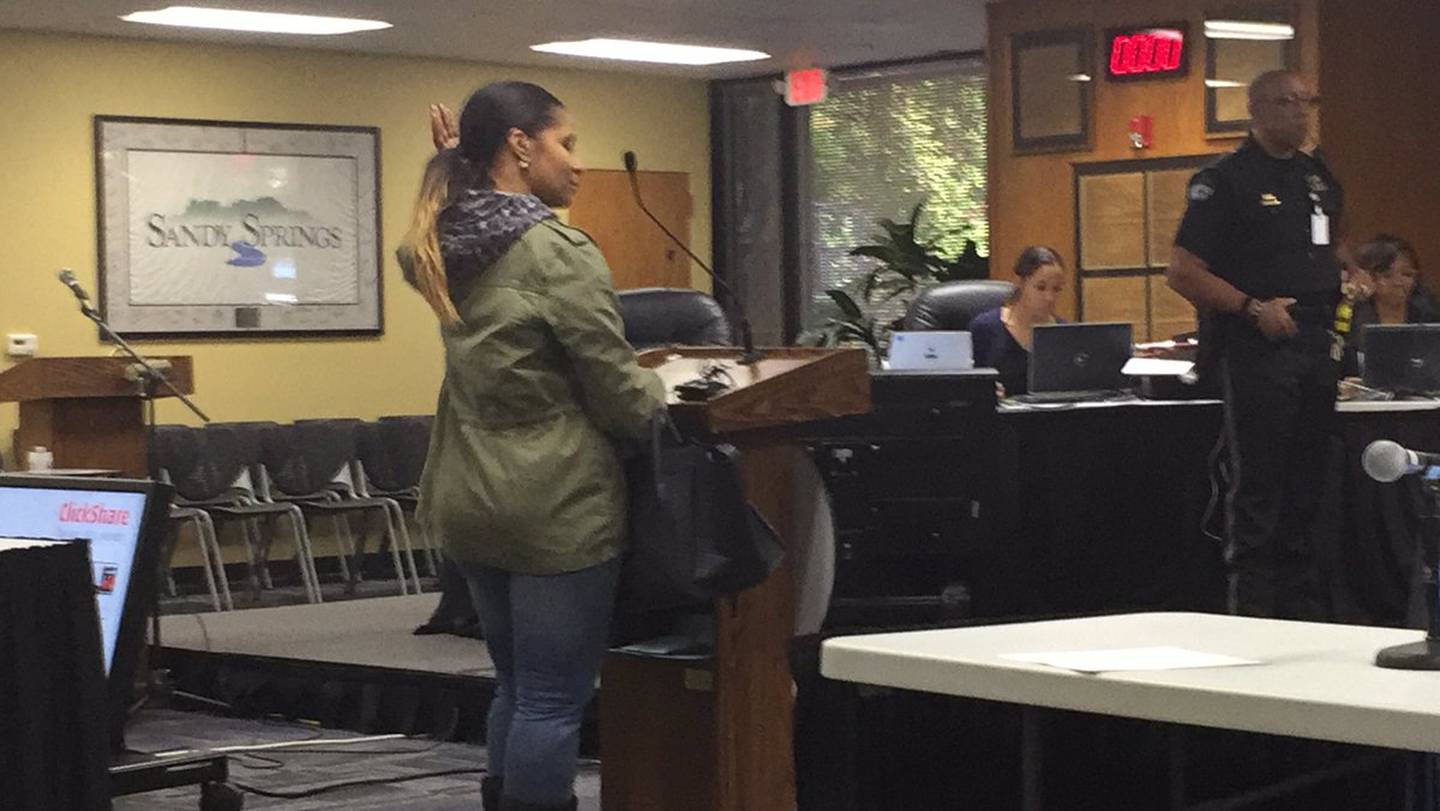 Sheree Whitfield is accused of hosting a large party with spotlights, camera crews and dozens of guests.
Neighbors allegedly complained about people parking on lawns and loud music.
"You had commercial vehicles showing up. You had people showing up, spotlights showing up. A little later, hundreds and hundreds of cars," said neighbor David Good.
TRENDING STORIES:
A further investigation revealed that Whitfield didn't have the proper permits to have the party or shoot a production. %
INLINE
%
A judge fined Whitfield $1,000 after she pleaded no contest to citations she didn't have documents allowing her to live in the home and that she didn't have permits for the event or the film crew.
"I've been in the neighborhood for 17 years. I love my neighborhood," Whitfield told Channel 2's Mike Petchenik.
The judge also fined the show's producer for failing to obtain permits.
"I felt like (the judge) was a little overboard," Whitfield said.
The city also cited cast member Kenya Moore for allowing shooting at her home without a permit. She failed to appear in court, but the judge let her reset her hearing for December.
Cox Media Group