NORTH FULTON COUNTY, Ga. — A foundation established in memory of a 13 -year-old student who died in an accident during spring break will help erect a much-needed entranceway improvement at Centennial High School in Roswell.
Christine and Jim McHenry created the foundation following the tragic death of their son, Jamie, who was struck by a car while on vacation in Florida for spring break three years ago. Jamie excelled in lacrosse at Centennial High School, and earned the nickname "Rocketshot."
Each year, his parents host a charity run called the Rocketshot 5K. The foundation has raised $30,000 in donations, which have been used for lacrosse and basketball scholarships, awards, sports uniforms and school improvements.
This week, the couple hosted a ribbon-cutting ceremony and balloon release at Centennial High School to launch construction of the entranceway project, which will be funded with a $10,000 donation from the Jamie McHenry Memorial Foundation.
More than 100 students, teachers and coaches joined in the event.
"We feel it's a great way to honor Jamie. He was a proud Centennial Knights lacrosse player, and he spent many nights practicing at the field. We felt like it will be a great legacy for Jamie and all of the students and make them proud of their school," Christine McHenry said.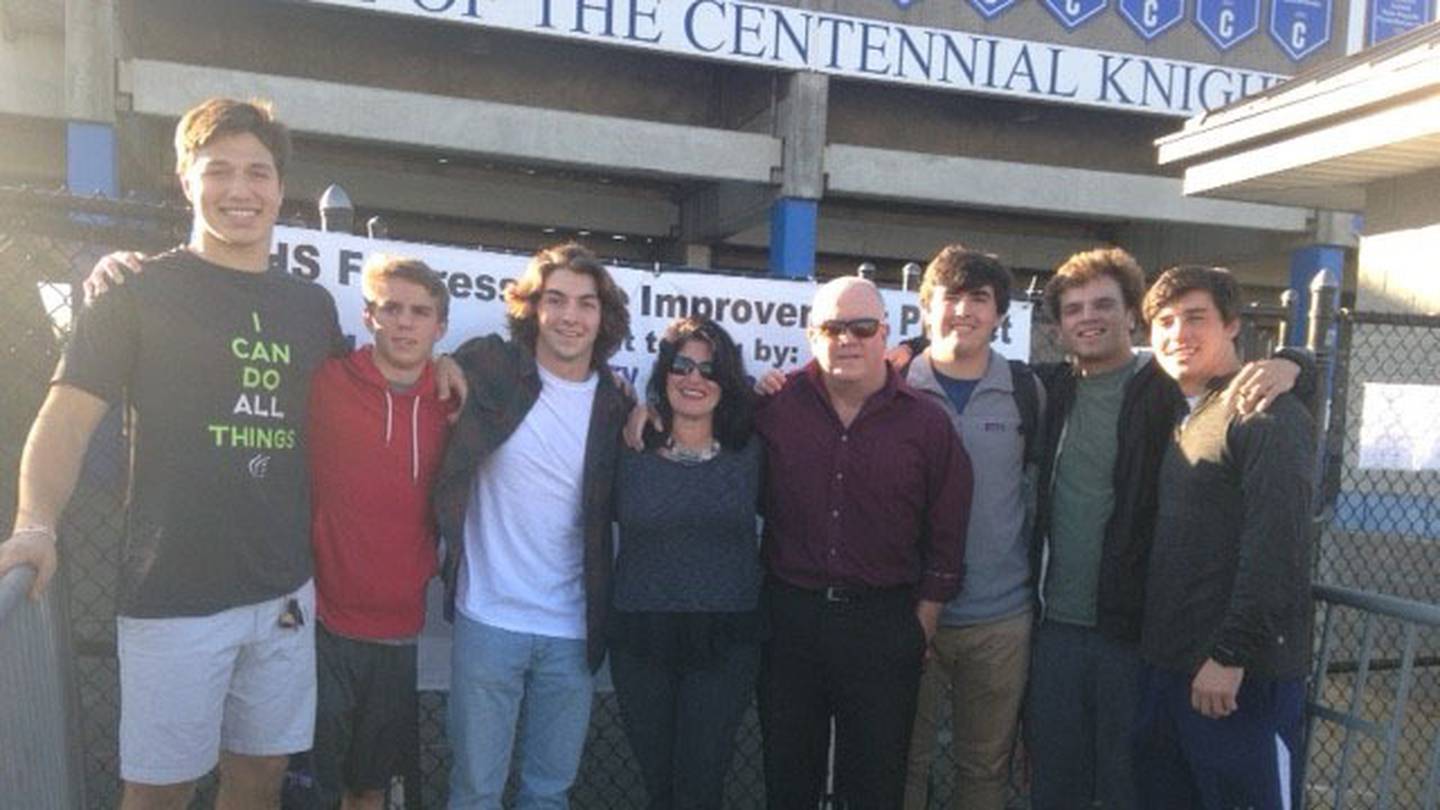 The Centennial High School Football Booster Club is also donating more than $10,000 for the stadium entranceway improvements, which are projected to cost more than $20,000.
Pellegram Construction will build the entrance way makeover, and architectural designs were donated by the Pimsler-Hoss firm.
The project is expected to be completed in six to eight weeks.
Cox Media Group