GAINESVILLE, Ga. — A family gathered Monday night at the spot where a man died in front of his teenage son.
They want the killer caught before someone else suffers through the same kind of loss.
Dennis Gayton and his son, Tyler, 15, were driving to the grocery store when two men waved them down, asking for help.
"We stopped, thinking they needed help," Tyler Gayton told Channel 2's Chris Jose.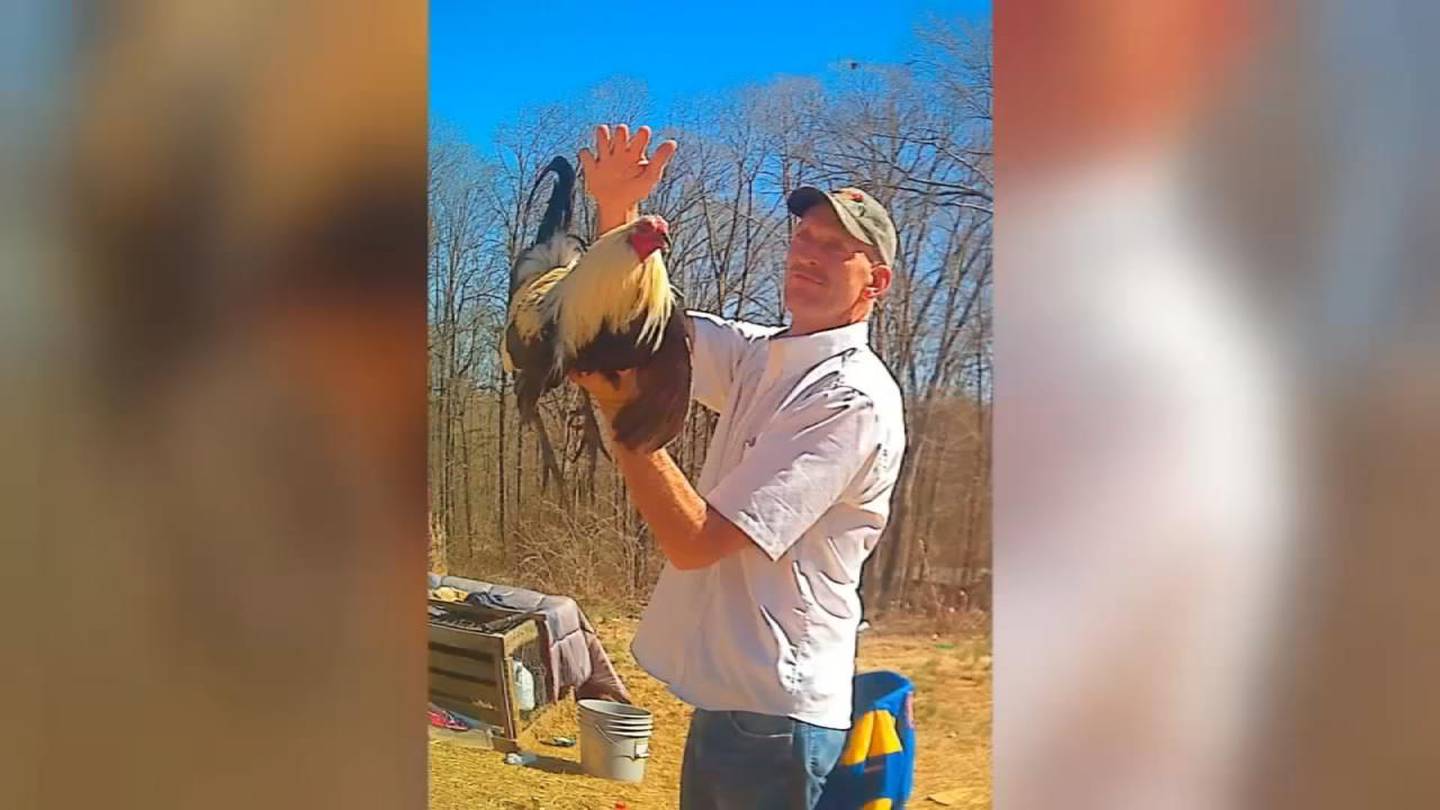 Tyler said his dad, Dennis, was killed by two stranded men he thought needed a ride.
"He came up, put his head in the window and pulled out the gun and put it in his face. My dad grabbed it, pointed (it) away from his body. Then the guy jerked back and shot him," Tyler said.
Tyler said the man tried shooting him, too. A bullet grazed his neck.
Tyler's mother, Jonie, was on the phone with him and heard the commotion.
"I didn't even get to say goodbye," Jonie Gayton told Jose.
TRENDING STORIES:
Gainesville police released a sketch of a man who is a person of interest in the case.
There are few leads in what investigators describe as the cold-blooded murder of Dennis Gayton.
"(He was) killed practically execution-style in front of his son and it's someone we would say is extremely dangerous. And we want to take these individuals off the streets," Sgt. Kevin Holbrook, of the Gainesville Police Department, told Jose.
"Please don't hide them, I beg. I beg as a mother, as a wife. I beg. Please, please bring these people in," Jonie Gayton said. "Turn yourself in. Please. He left behind these three babies."
After Tyler was shot, he said his father hit the gas and crashed their car head-on into a tree on Carlton Street.
Tyler ran off, breaking through a fence in search of help.
The family says it needs about $3,000 for a funeral and has set up a GoFundMe account to help raise money for the expenses.
Cox Media Group