LILBURN, Ga. — A Gwinnett County nonprofit that helps veterans get free service dogs said the need is greater than ever.
Channel 2's Craig Lucie went to Lilburn Thursday afternoon to visit the Top Dogg K-9 Foundation, which is preparing for its grand opening this weekend.
Veterans told him how their dogs have turned their lives around.
Army veteran Mitch Mathis served two tours of duty in Iraq. His life changed forever on Feb. 2, 2006.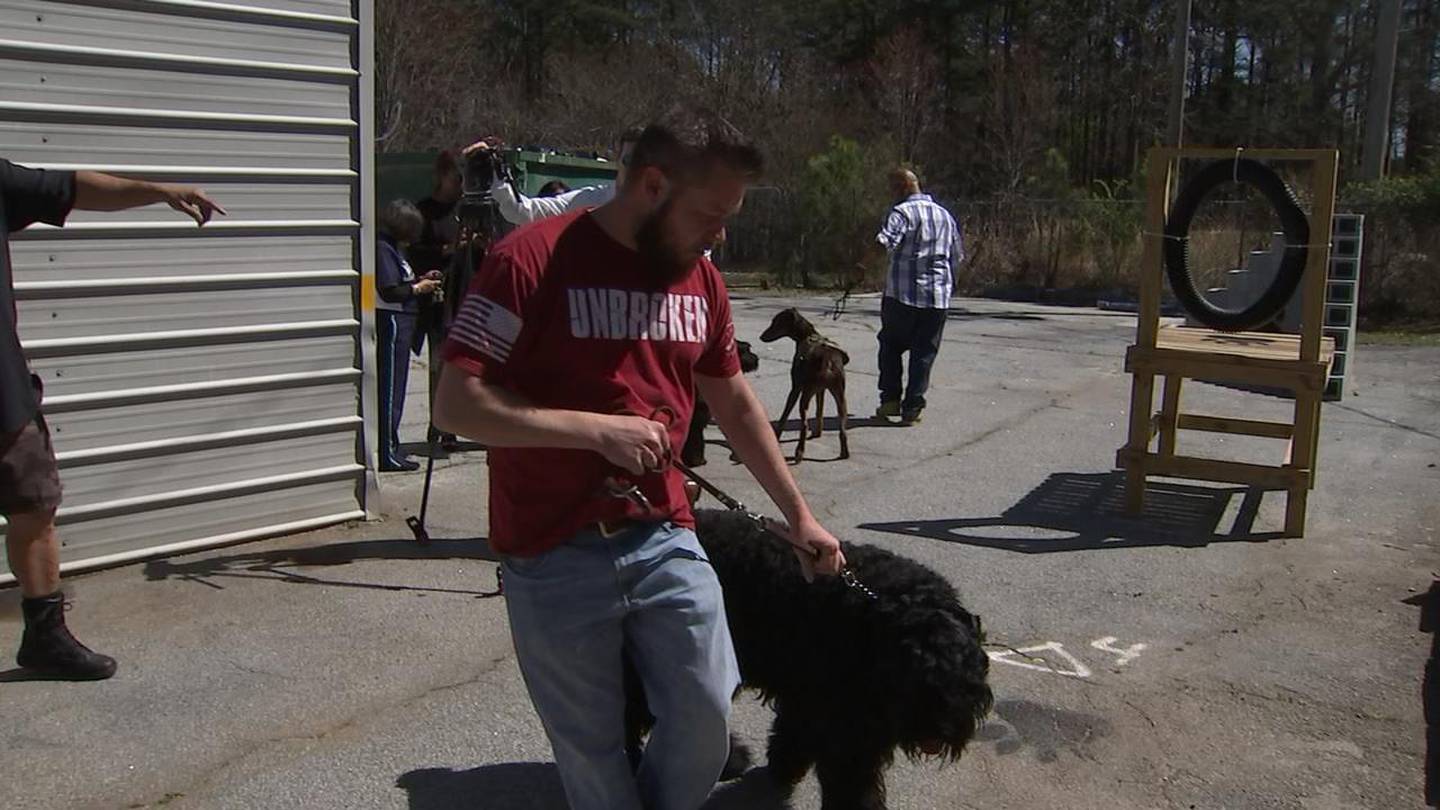 "We were hit with a massive IED that hit our vehicle," Mathis told Lucie.
He lost a brother in that explosion, and he barely survived.
"I had second-degree burns on my hands and face. I broke my right arm and right foot, and completely tore my right ACL and other ligaments in that knee," Mathis said.
TRENDING STORIES:
Those are his physical wounds, but his mental wounds, including post-traumatic stress disorder (PTSD), took over his life until Army veteran Blake Rashad gave him 140-pound Cava.
Cava is a young black Russian terrier service dog.
"He has given me a reason to talk to other people. Before I had him, I was in and out of places and didn't want to talk with you or people," Mathis told Lucie.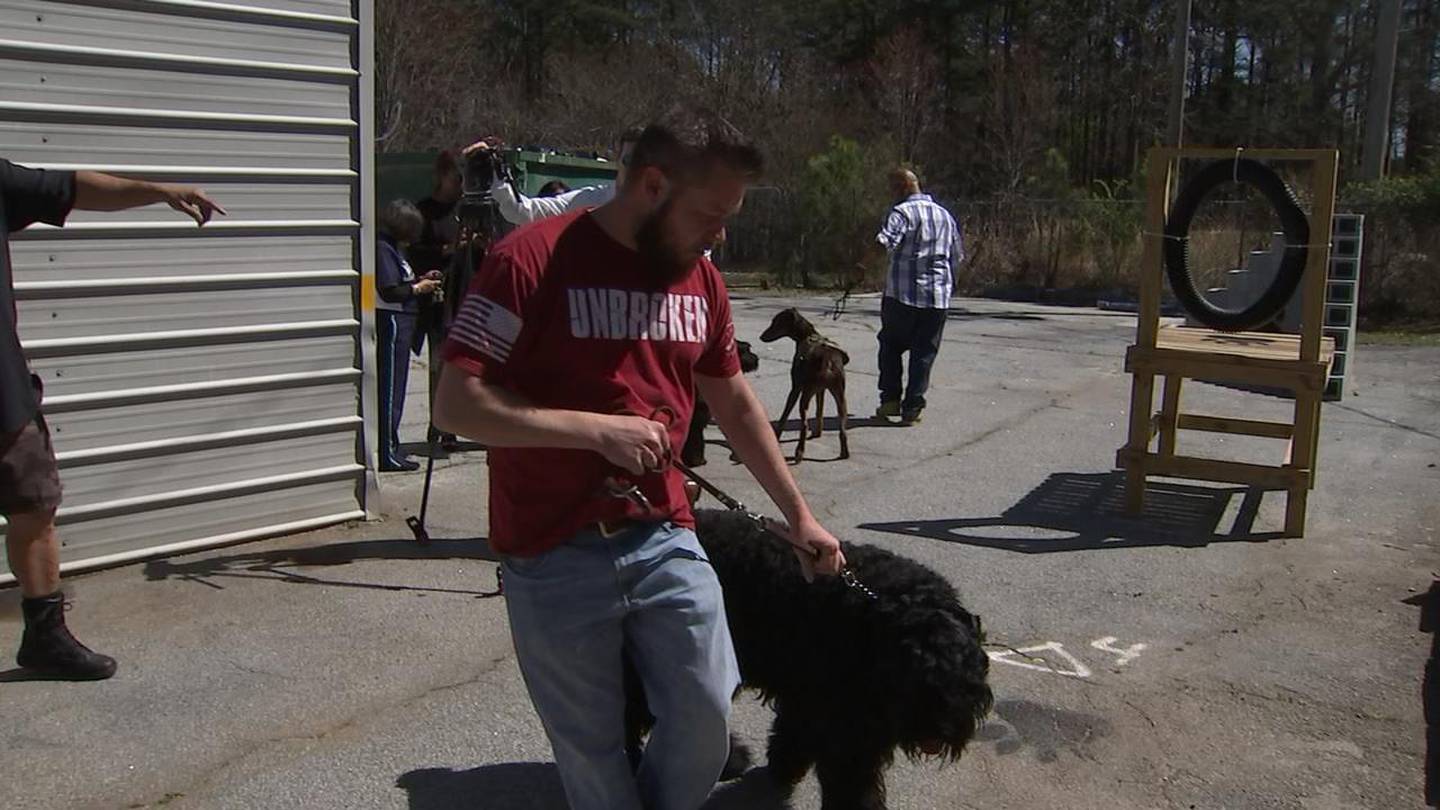 Blake Rashad started the Top Dogg K-9 Foundation with his wife, Sheila, with the goal of giving man's best friend to as many veterans as possible.
"We've grown from 200 people on our list to more than 500," Rashad said.
Mathis' mother told Lucie that Cava brought her son back from a dark place.
"It's made such a difference, a wonderful difference, in his life. He has hope and optimism," said Cathy Mathis.
Rashad said the group has a lot of work to do.
"We need to refurbish this building. We need to put a fence around the property and in order to do so, donations would help a lot," Rashad said.
Rashad is hosting a crawfish boil for his grand opening on Saturday.
"We will have a DJ with locally owned Fonix Entertainment. We will also have a band. The lead guy toured with James Brown," Rashad told Lucie.
The cost is $22 for all the crawfish and beer you want. The price has a special meaning behind it.
"Twenty-two vets are dying every day, and those numbers not updated. I don't like to talk about the dying part. I suffer from depression. We want to talk about 22 saved because we're going to save each and every one of them," said Rashad.
The crawfish boil from 11 a.m. to 4 p.m. Saturday at 4776 Stone Mountain Highway in Lilburn.
Rashad said Bill Goddard, who was won many barbecue accolades with Rub Masters Que, will be there to serve all the barbecue you can eat.
Cox Media Group