GWINNETT COUNTY, Ga. — The Gwinnett County Solicitor has dismissed dozens of cases involving former officers fired in a police brutality case. She said the cases depended on the officers' credibility.
Sixty-three cases were dismissed in Gwinnett County Recorder's Court and 26 cases were dismissed in Gwinnett County State Court.
The two Gwinnett County officers were fired Thursday and could face criminal charges after videos appeared to show them attacking Demetrius Hollins, 21.
Officer Robert McDonald is seen on video stomping on Hollins' head moments after 19-year veteran Sgt. Michael Bongiavonni was captured on a different video appearing to punch Hollins.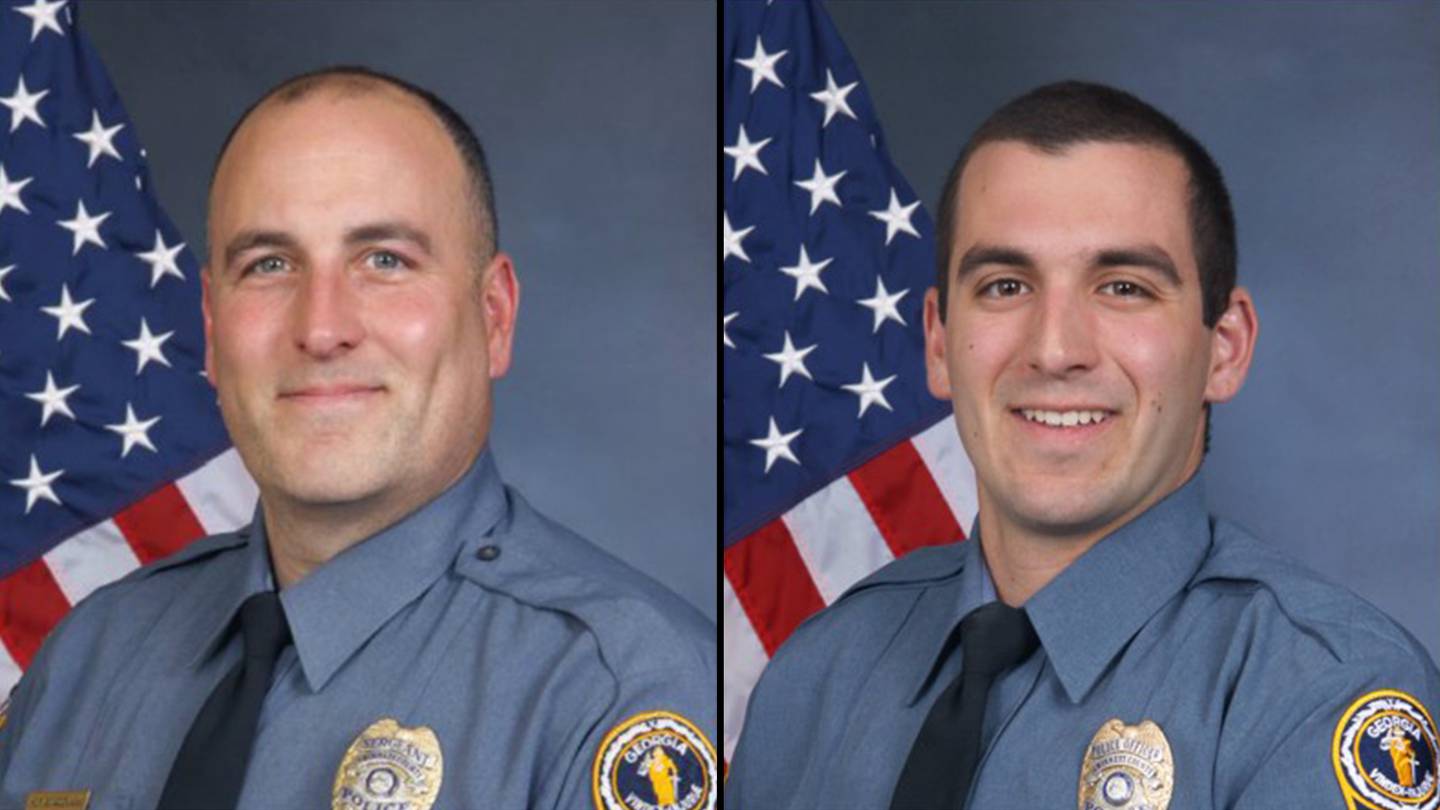 "I ordered Hollins out of the car. He refused, grabbed his phone and literally started to scream, 'Help me,' in the phone," Bongiavonni wrote in a report.
Commanders said Bongiavonni never reported he punched Hollins, but turned in McDonald for kicking the suspect in the head.
Bongiavonni did admit he stunned Hollins with a Taser, authorities said.
Bongiavonni's alleged punch was captured on video by a woman that Channel 2's Tony Thomas spoke with by phone Thursday night.
Thomas spoke with Bongiovanni's attorney, who said what was seen on the video is not excessive force.
"He (Bongiovannit) says, 'I don't recall throwing a punch.' Because he didn't throw a punch. It was an elbow strike, an FBI-taught defensive tactic," attorney Mike Pugliese said.
Cox Media Group