AUGUSTA, Ga. — Reality Winner threw up a peace sign to the Channel 2 Action News camera following her latest courtroom appearance Tuesday.
The 26-year-old was halfway grinning in the back seat of an escort car that was transporting her from the federal courthouse in downtown Augusta back to the Lincoln County Jail.
Winner is facing a single espionage charge for allegedly leaking classified documents.
[READ: Prosecutors: Contractor wanted to 'burn the White House down']
Each time the former government contractor exited a pre-trial hearing, she was upbeat and sometimes had an odd demeanor.
Now, everything she has confessed to is up for debate.
Winner's attorneys argued Tuesday that the government has no right to Winner's confession because they say she was never read her Miranda Rights.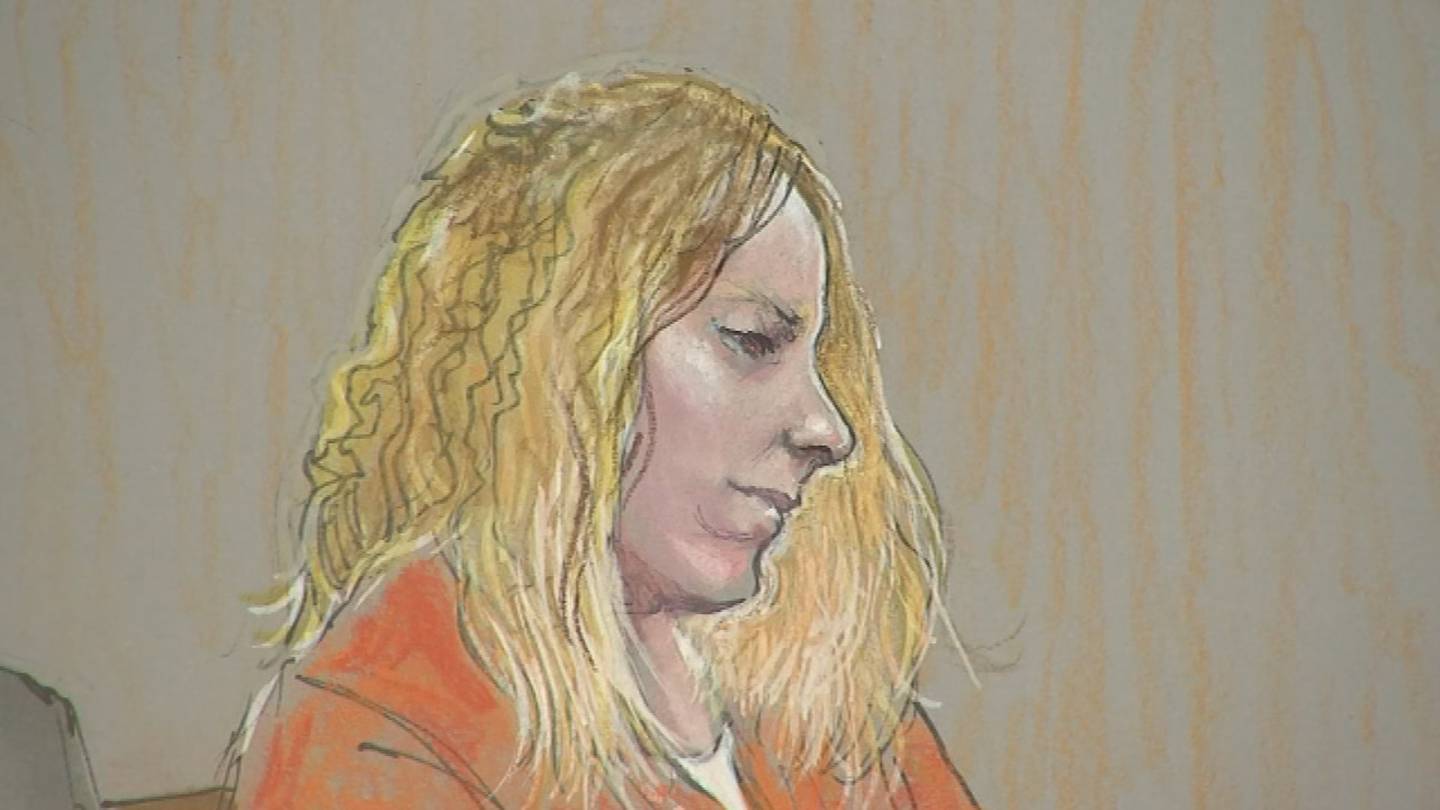 The government counters that Winner willingly and casually told FBI agents she had swiped Russian election meddling documents and mailed them off to an online media outlet.
[READ: Judge delays bond decision in NSA leaker case]
"OK, in regard to the document that you did put out, when you did you realize the technical capabilities in that article?" Special Agent Justin Garrick said in a recording of the June confession.
"Sources and methods," Winner answered.
"Sources and methods are valuable to adversaries," Garrick told Winner.
"Yeah," she replied.
"Did you know that before you printed it off, as you were taking it out? "
[READ: Parents fear for daughter after allegations she leaked report]
"Yes," Winner said.
Winner's family, including her mother, stepfather and older sister, were joined by supporters at the hearing in Augusta on Tuesday morning.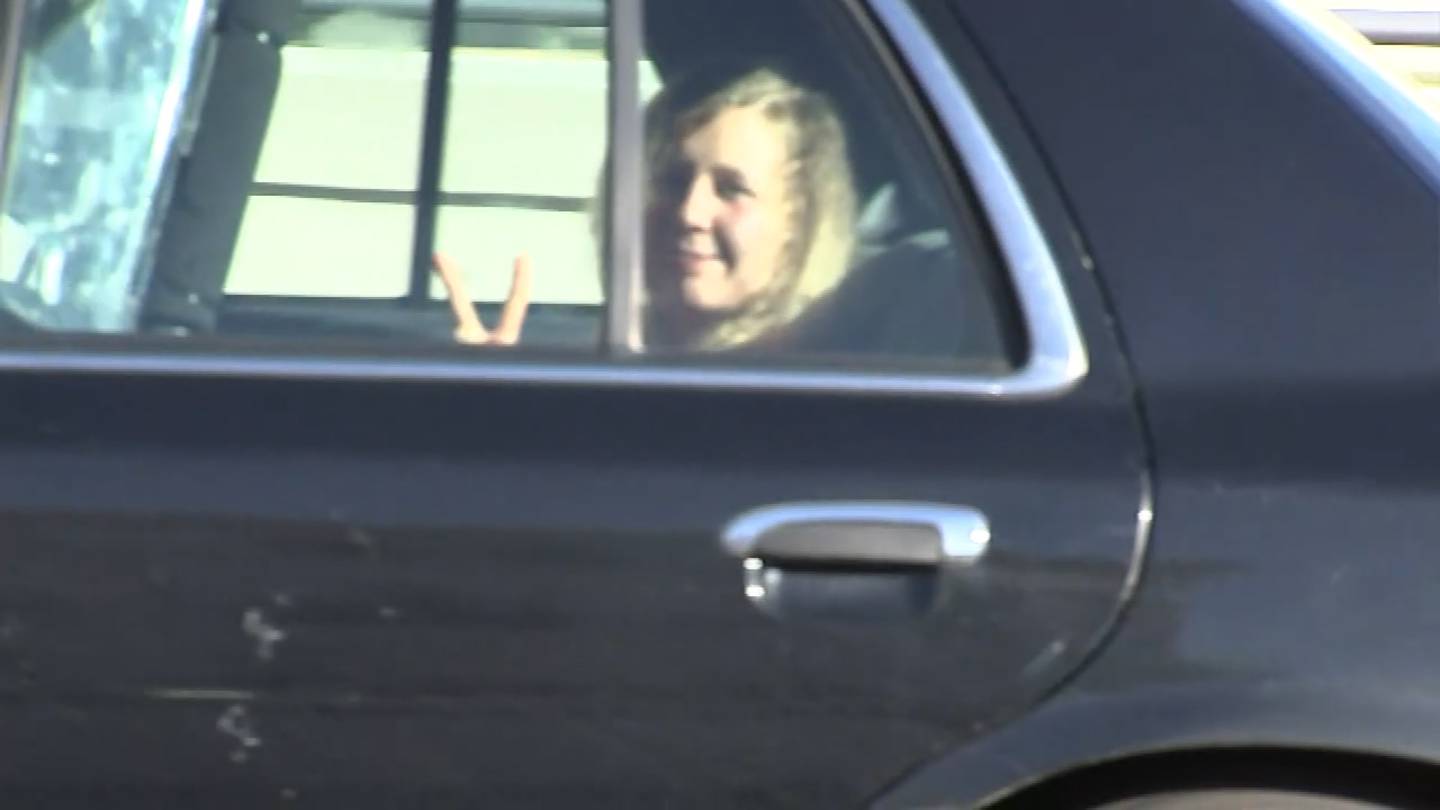 This week's hearing marked Winner's most significant pretrial hearing since multiple bond denials.
When asked how he was feeling, Gary Davis paused to reflect on his stepdaughter's situation.
"Hopeful, "Davis said. "Hopeful that the judge will see what she was going through."
A June confession
The defense's argument centers on what happened inside and around Winner's 800-square-foot home in early June 2017.
Winner had just returned home from grocery shopping, when she was greeted by crime scene tape and 11 casually dressed FBI agents. Nine of them were armed. The lead special agent, Garrick, told the court he was not expecting to arrest Winner that day, but rather serve the search warrants and continue an ongoing investigation.
That would all change after more than an hour of questioning inside Winner's home and the aforementioned confession.
Garrick testified - what audio recordings played in court confirmed - that he'd offered to interview Winner in a nearby FBI office, but she declined and agreed to entering an unfinished back room within her tiny home when he asked about a private space amid noise of agents searching the house.
[READ: Alleged NSA leaker wants court to throw out evidence]
"Oh gosh, it's just creepy. It's just weird. It's like an addition to the house behind the kitchen and it's always dirty and…" Winner said with her voice tapering off on the confession recording.
"OK," he replied as Winner laughed. "We can talk back there if you're fine going back there," Garrick replied.
"Yeah, we can go back there," Winner agreed.
The government argued that the exchange demonstrated Winner's willingness to talk.
But Winner's defense argued the repetition of a request for voluntary questioning meant nothing because Winner's cellphone and car keys had been taken by agents within minutes of her arrival and before questioning.
[READ: Georgia contractor charged with leaking classified report]
Her car was surrounded by undercover government vehicles and her house appeared to be a crime scene with caution tape wrapped around the perimeter.
"Can't drive a car without your keys, right Special Agent Garrick?" defense attorney Matthew Chester asked in Garrick in court Tuesday.
"Correct," Garrick answered.
Another agent, James Harrison, was assigned to keep watch of Winner while Garrick made calls about the confession and the other agents continued their search of the home.
He observed the questioning and likened it to casual conversation in a Starbucks.
"They said she was free to go, but if you're 26 years old and FBI agents show up at your door, you don't feel free to go," Chris Lombardi said outside the courtroom.
[READ: Federal contractor arrested for leaking Top Secret Russia document]
Lombardi identified herself as a freelance writer for The Intercept, the online outlet where Winner allegedly mailed the documents.
Lead prosecutor Jennifer Solari would point out the agents kind tones as they offered Winner water and the chance to leash and let out her cat and dog.
They'd told her not to get ahead of herself in making plans to board the animals, amid Winner's suspicion she was headed to jail.
[READ: Woman accused of leak ordered to remain jailed pending trial]
"Let's not put the cart ahead of the horse," Garrick is heard saying on the recording.
Judge Brian Epps complimented the sides on their arguments, but he won't decide on suppressing the evidence for at least two weeks.
The defense wants to brief after a review of the court transcript.
"We love you Reality," Billie Winner-Davis called out to her daughter as U.S. Marshals handcuffed and escorted her out of the courtroom.
Winner barely looked back and was silent.
"I know she can't respond," Winner-Davis said.
Cox Media Group