COWETA COUNTY, Ga. — The Coweta County School System could be out of luck Monday for the total solar eclipse.
Channel 2's Richard Elliot learned the district bought close to 24,000 pairs of the special solar eclipse glasses so every student, teacher and faculty member could watch the once-in-a-lifetime spectacle but the specific pair they got was recalled by Amazon.
Although the glasses were on a list approved by NASA, the manufacturer couldn't provide documentation, so Amazon issued the recall.
Star Plater's nephew goes to a Coweta County school and he was excited to get special solar eclipse glasses.
"He was, he told me about it.  He was like, hey, we're got these glasses, he did tell me about them, that, so he could see the solar eclipse in school," she explained.
RELATED STORIES:
Dean Jackson, a spokesperson for Coweta County Schools, told Elliot the district didn't lose any money but now, there's not enough time to get new glasses.
"Unfortunately, we were affected by the safety recall through Amazon.  So we're not going to have those glasses that day.  That, of course is disappointing to us, but at the same time, it's a safety issue and we understand that," Jackson explained.
Coweta County isn't alone. The Jackson County School System is also changing its plans.
In a statement issued on Facebook, the school district said it would move its solar eclipse viewing party indoors after reports of recalls and counterfeit glasses hitting the market.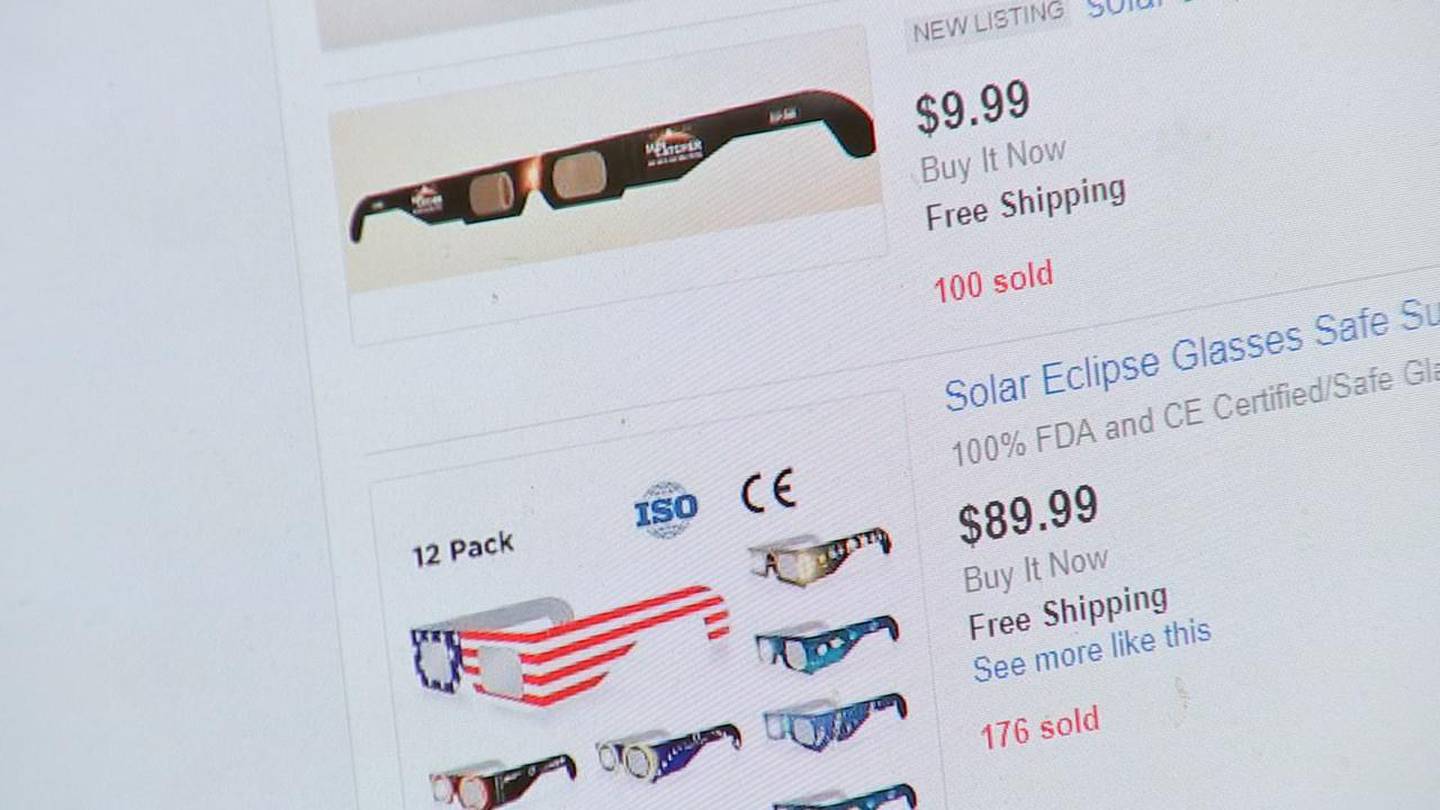 "We are not willing to expose our children or our school system to unnecessary risk," said assistant superintendent Todd Nickelsen.
The special glasses have become a hot commodity. Tuesday night, we told you several stores are sold out and many are on eBay at surging prices. Experts said staring at the eclipse without the glasses could cause serious damage to your vision.
If you have questions regarding your solar eclipse glasses, here's a list of reputable vendors by the American Astronomical Society.
Prater appreciates the Coweta County District's safety concerns, but knows her nephew will be disappointed.
"He was excited, so, of course, I know there are other kids that are super excited about it, and they're probably going to be sad," she said.
WSB-TV is your home for everything Total Solar Eclipse. We'll have exclusive content and everything you need to know leading up to the big day on Aug. 21!
Then, when the Total Solar Eclipse crosses through the United States, make sure you're relying on Channel 2 Action News for complete LIVE coverage from across the country!
Be sure to LIKE us on Facebook, FOLLOW us on Twitter and download the free WSB-TV news app to receive our latest content!
Cox Media Group