Via Clark Howard
Watch out! Another Facebook scam is making the rounds. This time it has to do with Lowe's Home Improvement.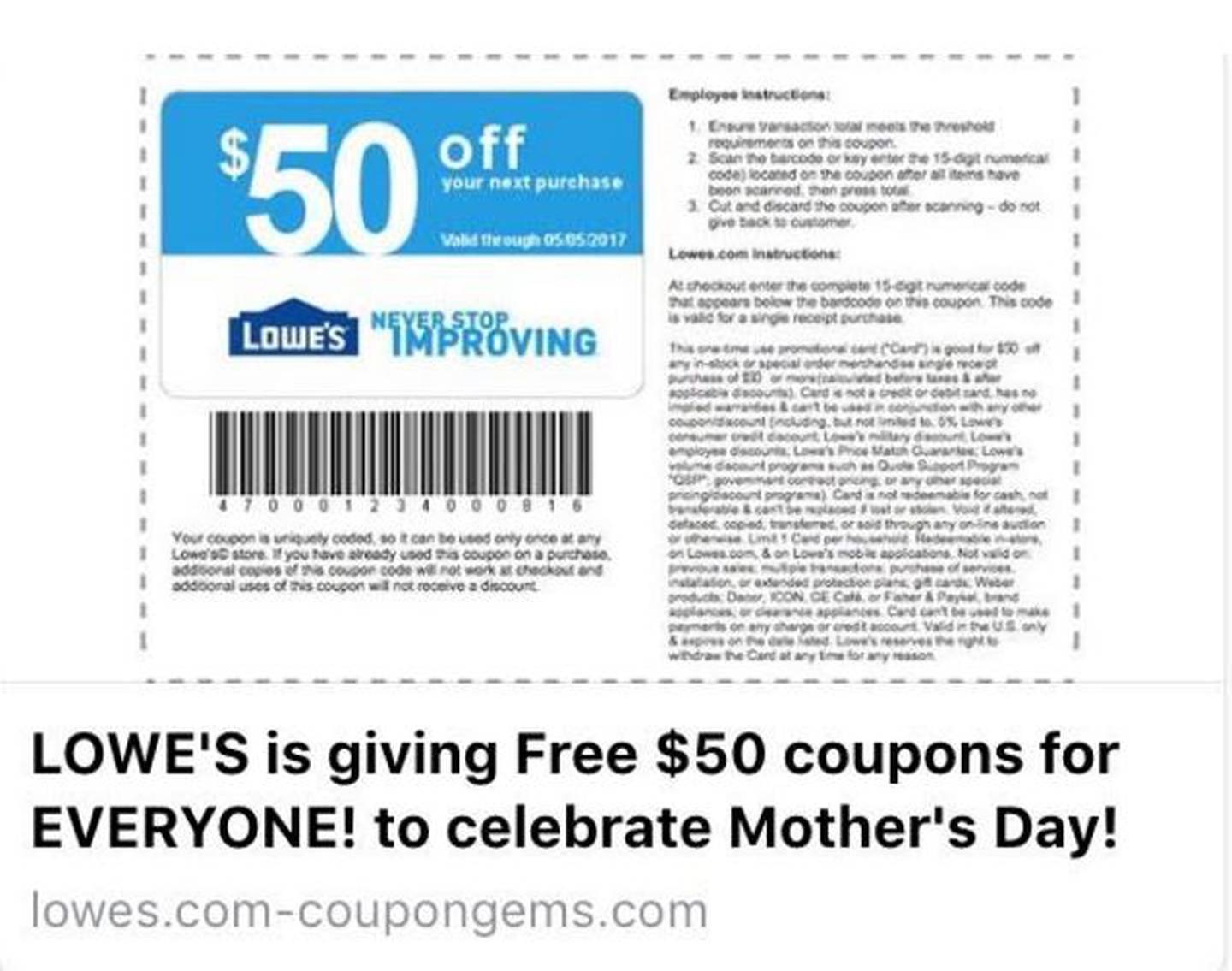 A Facebook post that is being circulated claims that Lowe's is offering $50 off coupons for Mother's Day. Then after clicking on the post, users are directed to take a survey on a website that looks like the Lowe's website. But in reality, this fraudulent page is not a part of Lowe's Home Improvement at all and is a scam designed to steal your information.
The survey looks like this: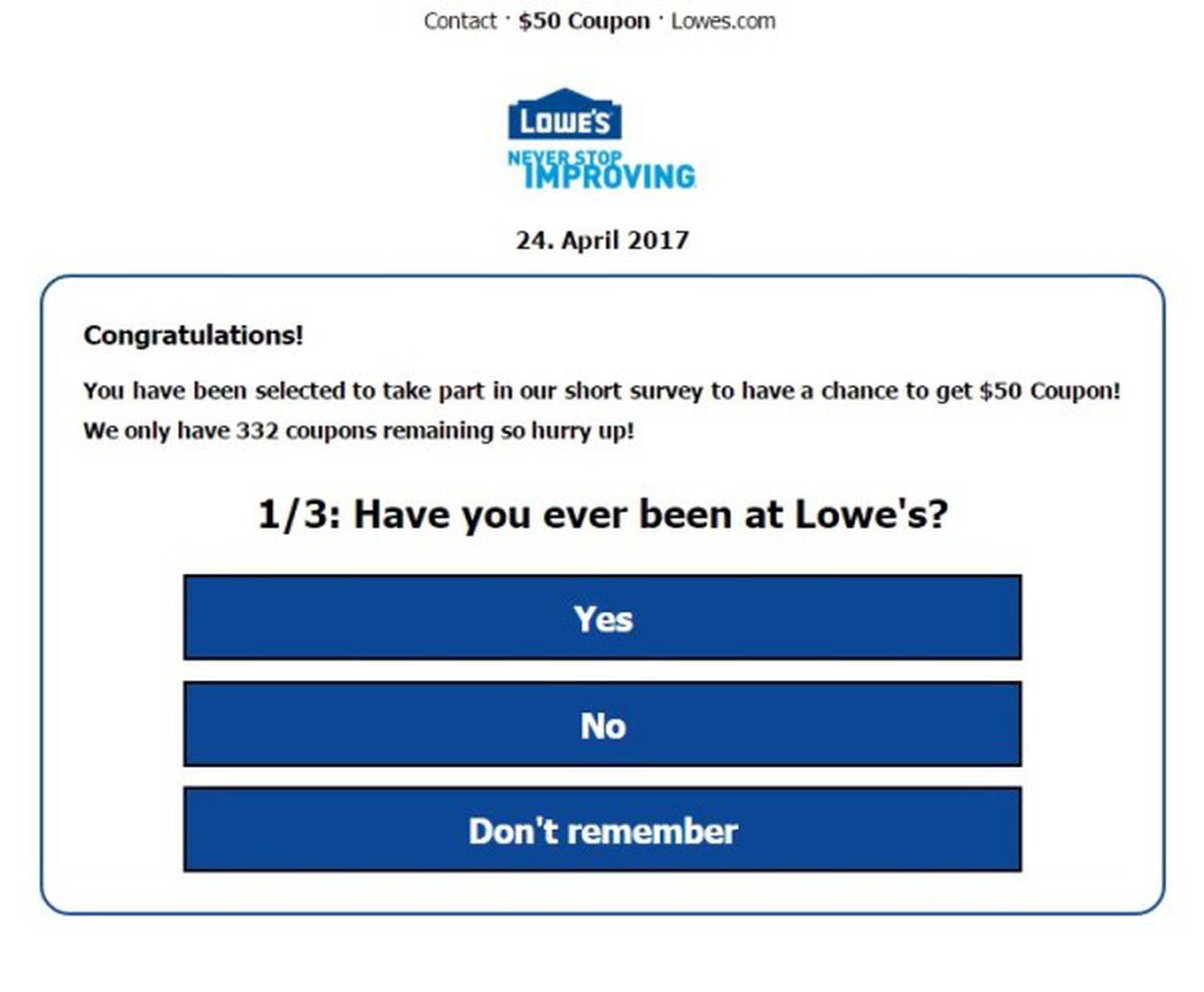 Customers on Facebook have been asking Lowe's whether or not the coupon is valid, and Lowe's has confirmed this coupon and website is definitely a scam.
As a result of a similar coupon scam, Lowe's responded by issuing this statement:
"Please be careful when responding to any pop up ad either online or via social media; as, more often than not, the offer of gift cards or other prizes to customer's in the guise of a specific company are set up to get your personal information for nefarious purposes."
As is the case with many coupons and 'too good to be true' offers on Facebook, this one is a phishing scam designed to steal your information and reel in your Facebook friends as well. So, don't fall for it!
A good way to know if a coupon or offer is legit:
Go to the company's Facebook official page and see if the offer is posted there.
If it is not posted, look on the company's official website, and see if there are any details there.
If the coupon is not posted in either of those places, it is likely not legitimate, but you could also contact the company directly to know for sure.
Note that if you ever click on one of these fake offers, you could be putting your data and security at risk. Stay safe, and avoid clicking on fraudulent posts.
Cox Media Group