ATLANTA — One man is dead and three others have been injured after someone opened fire on a MARTA train Thursday afternoon.
The shooting happened at the West Lake MARTA station just before 4:30 p.m. Thursday.
Channel 2's Matt Johnson spoke with a witness who said she went to the MARTA station to pick up a friend and instead found him running out of the station because he said he had just witnessed four people being shot on the train.
The victim who died has been identified as Zachariah Hunnicutt, 38.
"I want to know how my baby got killed," Hunnicutt's mother told Channel 2's Jaquez.
She wasn't the only loved one who's fuming.
"How did he get killed on the train like that? We need to know," sister Alisha Hunnicutt said.
Police say Hunnicutt was shot when another passenger walked up and opened fire.
Sharonda Hunter, who's also related to Hunnicutt, said she was on the train with Zach and his girlfriend when
bullets started flying.
"They shot him like he wasn't a human being. He didn't deserve to die like that," Hunter said. "He was not a gang banger. He was not a bad person. He worked. He was good to his children."
TRENDING STORIES:
Relatives Hunnicutt was shot multiple times, including in the neck, before he died.
The identities of the other victims in the shooting have not been released.
The suspect was identified as Chauncy Lee Daniels. He is facing multiple charges of aggravated assault, murder and possession of a firearm by a convicted felon.
A witness told Johnson her friend was very shaken up over the incident and that the shooter appeared to be shooting at people indiscriminately.
Another woman told Johnson that her friend, who was one of the three people shot, had received a wound to the back of his leg. He was taken to Grady Memorial Hospital for his injuries.
"He said he was in an ambulance on his way to Grady … He said he didn't know he had got shot. He said he got shot in the back of his leg," the woman said, not identifying herself.
That woman said her friend is in his late 50s or early 60s and was going to be operated on for his injuries.
Jamisha Cofield told Channel 2's Nicole Carr that her aunt and uncle were among those shot.
"She got shot in the side and the leg. But they keep saying that my uncle's not deceased, but why haven't they brought him up here to get help? So that's the question of that," Cofield said.
The suspect has been taken into custody. Witnesses said the suspect tried to run, but tripped, and that's when officers were able to take him into custody.
MARTA police chief Wanda Dunham released a statement saying in part:
"Our officers acted swiftly in apprehending the suspect at the West Lake station Those injured passengers were treated by EMS and transported to Grady Memorial Hospital with non-life-threatening injurings.

"Beginning tomorrow, MARTA Police Department will increase the number of officers across our entire transit system. The safety of our passengers continues to be our number one priority.
We ask that individuals with any information regarding this incident contact MARTA Police at 404-848-4911."
MARTA CEO Keith Park also released a statement Thursday evening saying:
"My thoughts and prayers remain with the victim and everyone impacted in today's incident.

"MARTA remains committed to the safety and well-being of our customers. We want to reassure all of our riders that the security of our passengers remains our number one priority. I commend the work of our officers and other first responders for their ability to quickly mobilize and isolate this situation.

"Our collective goal as an agency is to ensure that all our riders not only feel safe but know that we are doing everything to ensure their wellbeing as they travel to and from their destinations. For MARTA, that commitment starts tomorrow morning with more officers, in more places throughout our system.

"I would also remind people that public safety is incumbent upon all of us doing our part to remain aware and vigilant every day."
The West Lake MARTA station was closed for several hours during the investigation. It has since been reopened.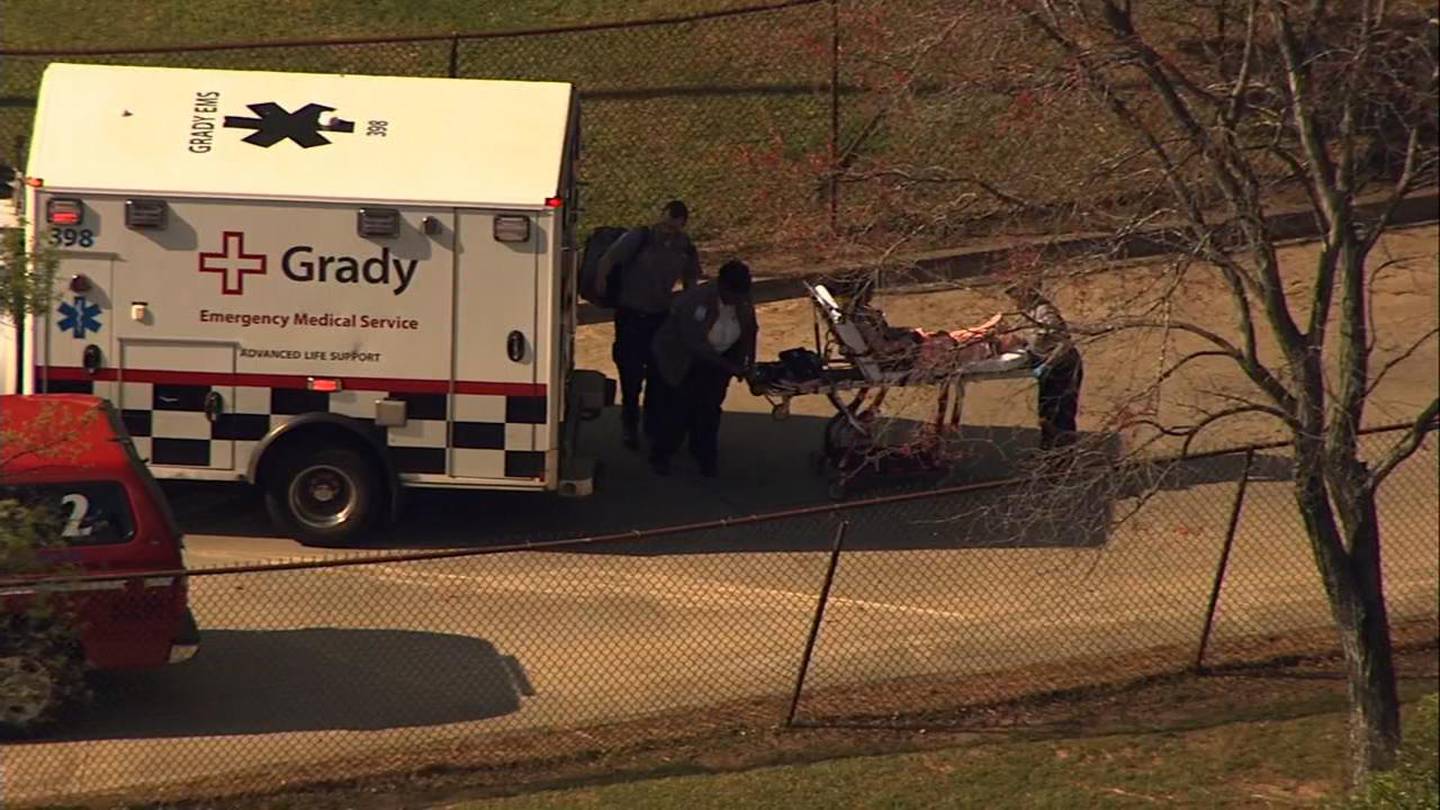 Cox Media Group