ATLANTA — Channel 2 Action News has obtained video of PARKatlanta employees admitting they wrote tickets to people who already paid.
One driver filed a lawsuit Wednesday claiming the company did it for years.
A city representative told Channel 2 investigative reporter Mark Winne that "Duncan Solutions and the brand PARKatlanta will continue to be the parking vendor for the city of Atlanta until the end of March."
Then there will be a new parking vendor. They likely won't be soon forgotten.
TRENDING STORIES:
"We do have a video with ticket writers talking about the fact that they do not have good information to write tickets," attorney Quinton Seay told Winne.
"That's definitely our smoking gun," co-counsel Eddie Key said.
Jaseph Moultrie said he's the owner of Aesthetic Ink and Sophia's Nail Salon. He told Winne outside his businesses he got a ticket he didn't deserve, that he paid to PARKatlanta and got a receipt.
He says he had to pay it plus extra fees because the rental car company he used paid the ticket and the city of Atlanta's parking vendor PARKatlanta never responded to his repeated complaints.
"Something's got to change," Moultrie told Winne. "The citizens of Atlanta need justice."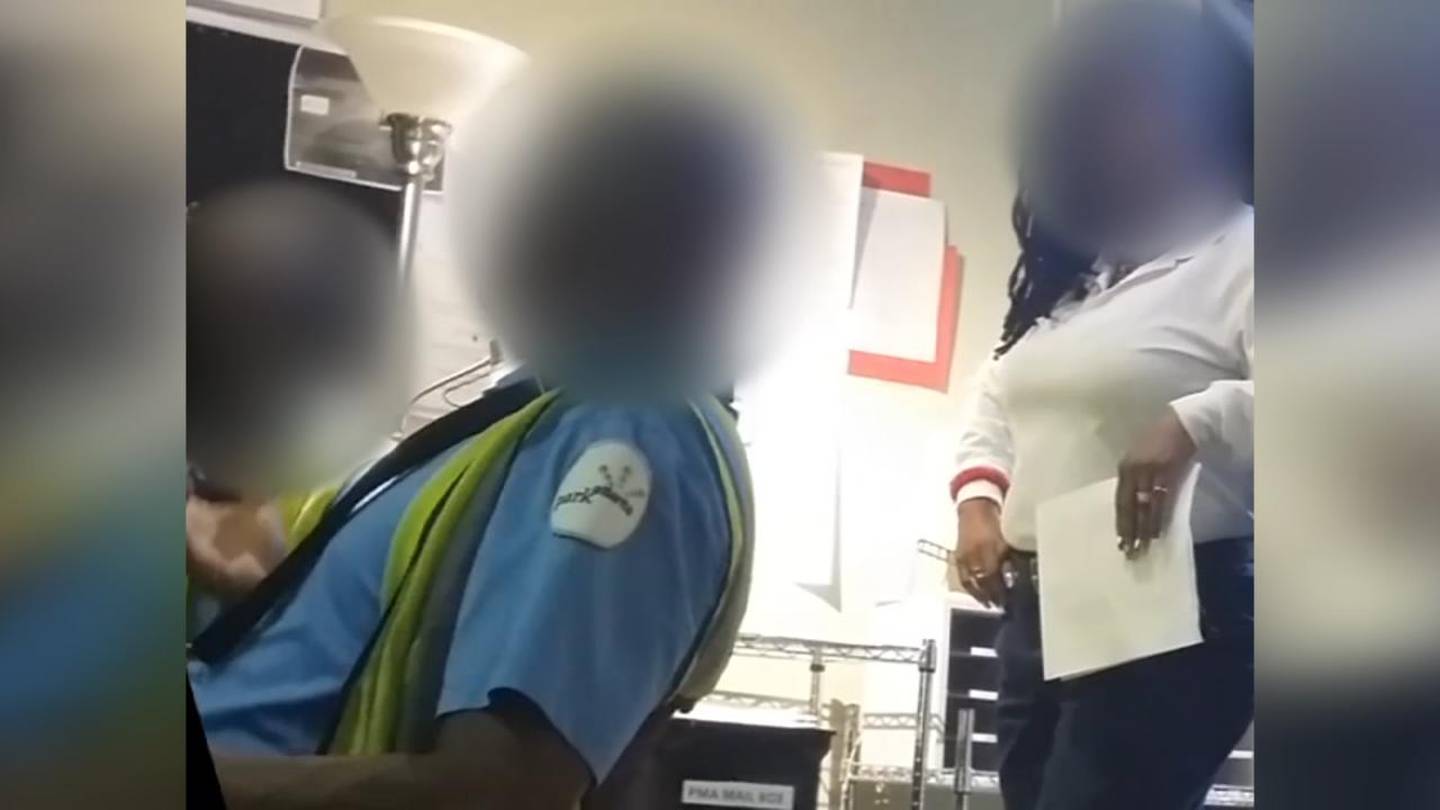 Key and Seay believe there are hundreds of people in Moultrie's situation -- maybe more.
So they've filed a class action lawsuit against PARKatlanta, Duncan Solutions and other firms alleging they knew wireless connection problems caused ticket writers to have inaccurate information in the field.
"How long has this been in the works?" Winne asked Seay.
"We've been investigating this for several months. We have people who were employees of PARKatlanta who were out on the street writing tickets, who told PARKatlanta and Duncan Solutions that the system does not work, that the system does not provide accurate information," Seay said. "And they were told to write tickets anyway."
Key told Winne he and Seay believe cellphone video of a PARKatlanta employee meeting proves the company knew about the problem.
"Why we writing off the tablet if they not accurate? The tablet's not accurate. That's what Duncan did. I don't know why Duncan do what they do," one employee can be heard on the video.
"I'm getting' cussed out in the field 'cause I'm writing tickets that they done paid, off a tablet," another employee said in the cellphone video.
Plaintiff Alfred Stewart told Winne that he wrote tickets for PARKatlanta for almost two years before quitting of his own free will.
"Every day we'd probably get like three -- maybe three to five people that say, 'Hey, I paid for that space, here's my receipt.' Things like that," Stewart said.
He said the wireless phone system connecting parking kiosks to handheld devices and tablets carried by ticket writers went down regularly.
"More than twice a week sometimes, for several hours," Stewart said.
He told Winne if the system was down, motorists often got tickets for parking in spaces they had actually paid for because ticket writers did not have that up to date information.
"There were some areas where all spaces were expired.
"But they had in fact paid?" Winne asked Stewart.
"Yeah, they had been paid," Stewart said.
Stewart told Winne he was instructed to void tickets when motorists showed him a receipt, but countless motorists never knew they were victims and probably paid their tickets.
Attorneys also allege there was a quota ticket writers had to meet.
"You and Quinton are alleging a quota system?" Winne asked Key.
"Yes, we feel that there was a quota implemented even though PARKatlanta will say that there wasn't," Key said. "There were incentives for individuals who wrote more tickets and there was punishments for individuals who didn't, and from a common sense standpoint, we all feel that that proves there is a quota system even if you want to deny it."
Winne made efforts by phone, in person and via email to reach the companies listed in the lawsuit for comment.
Parkmobile sent Winne a statement Wednesday evening saying:
"Parkmobile has not been served with the described lawsuit. Based on a preliminary review of what appears to be a copy of a lawsuit filed by Jaseph Moultrie, as plaintiff, the lawsuit is based on allegations related to parking enforcement and contains many, many inaccurate allegations regarding Parkmobile.

"Parkmobile provides a mobile app that allows the user to make mobile payments for parking. Parkmobile is not now providing and never has provided parking enforcement services. When and if Parkmobile is served with the lawsuit, we are confident that we will be able to show that Parkmobile is wrongfully named as a Defendant."
A man with Parking Company of America maintained that company has nothing to do with tickets written on city streets, or PARKatlanta.
If you believe you may have been a victim and wish to join the lawsuit, you can contact the Stewart, Seay and Felton law firm at 404-637-0240.
Cox Media Group