COBB COUNTY, Ga. — A popular, but controversial, metro Atlanta pet store faces a class action lawsuit accusing it of selling sick puppies.
Consumer investigator Jim Strickland was the first reporter to get Petland Kennesaw on camera to address the allegations. They invited Channel 2 Action News into the store to see the conditions first-hand.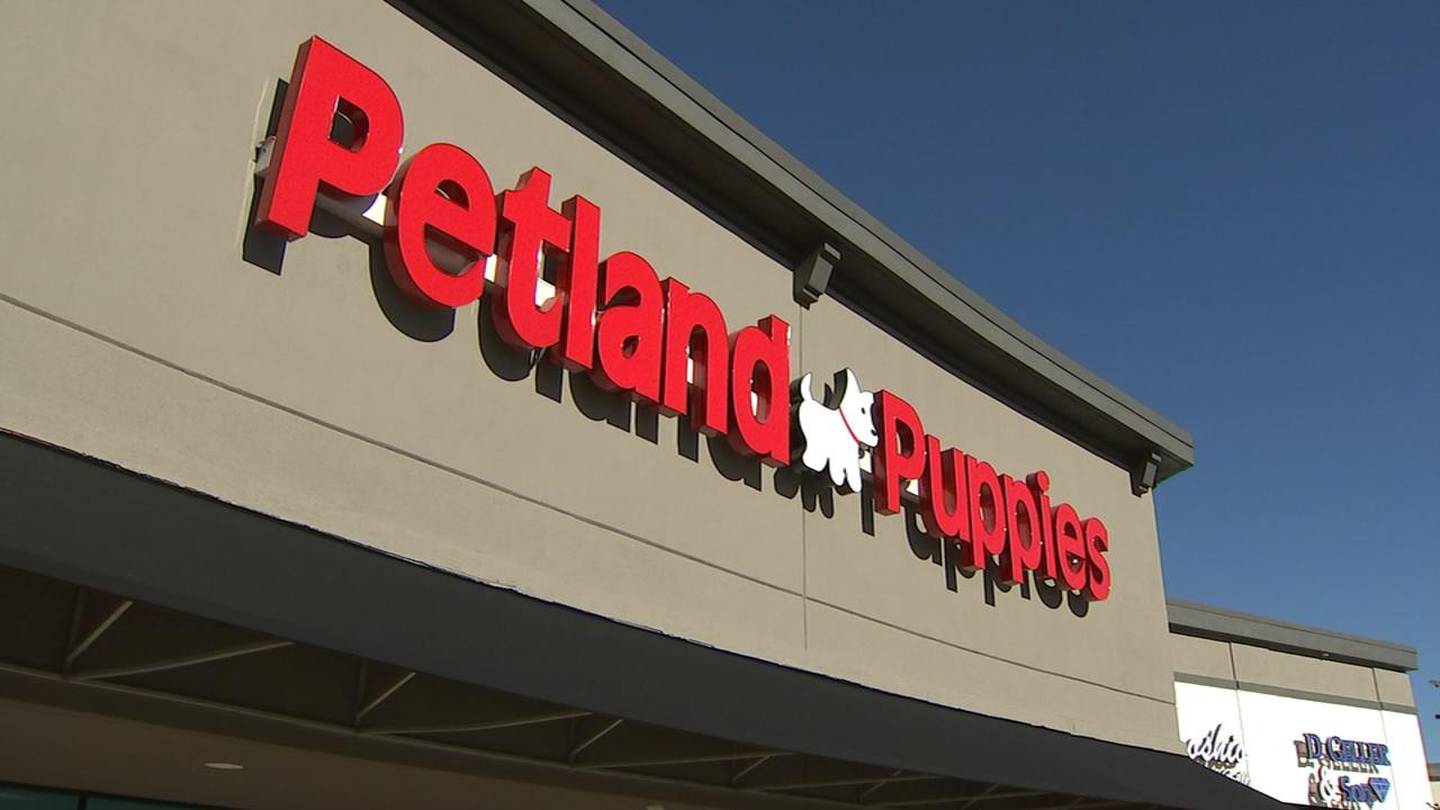 A spokesperson said the store will investigate some of the allegations internally after Strickland revealed he had a recording of Petland's attorneys admitting the store sold a sick dog.
"That's something that we will have to look into internally. Absolutely," Petland public relations director Lauren Petz told Strickland.
The lawsuit accuses the franchise of peddling sick dogs bred in puppy mills to unsuspecting buyers.
"They bargained for a healthy, happy, adoptable pet. They got heartbreak, pain and expense," said attorney Tamara Feliciano, who represents customers with those claims.
A bulldog named Attie is one of those dogs. Owners John Stavrinakis and Mallory Eidson said the dog was coughing on the sales floor.
"They were just kind of writing it off, 'oh it's just kennel cough, it's nothing, she'll be fine,'" Stavrinakis said. "She wasn't fine. She was far from it."
Attie was diagnosed with severe pneumonia days after the store sold her.
"This is dog ICU, and you don't expect that with your puppy," Eidson said.
Petland said Stavrinakis insisted he take the dog home even with the cough, which he denied to Strickland. Attie is fine after more than a week in veterinary care and Petland ultimately paid a vet bill of more than $12,000.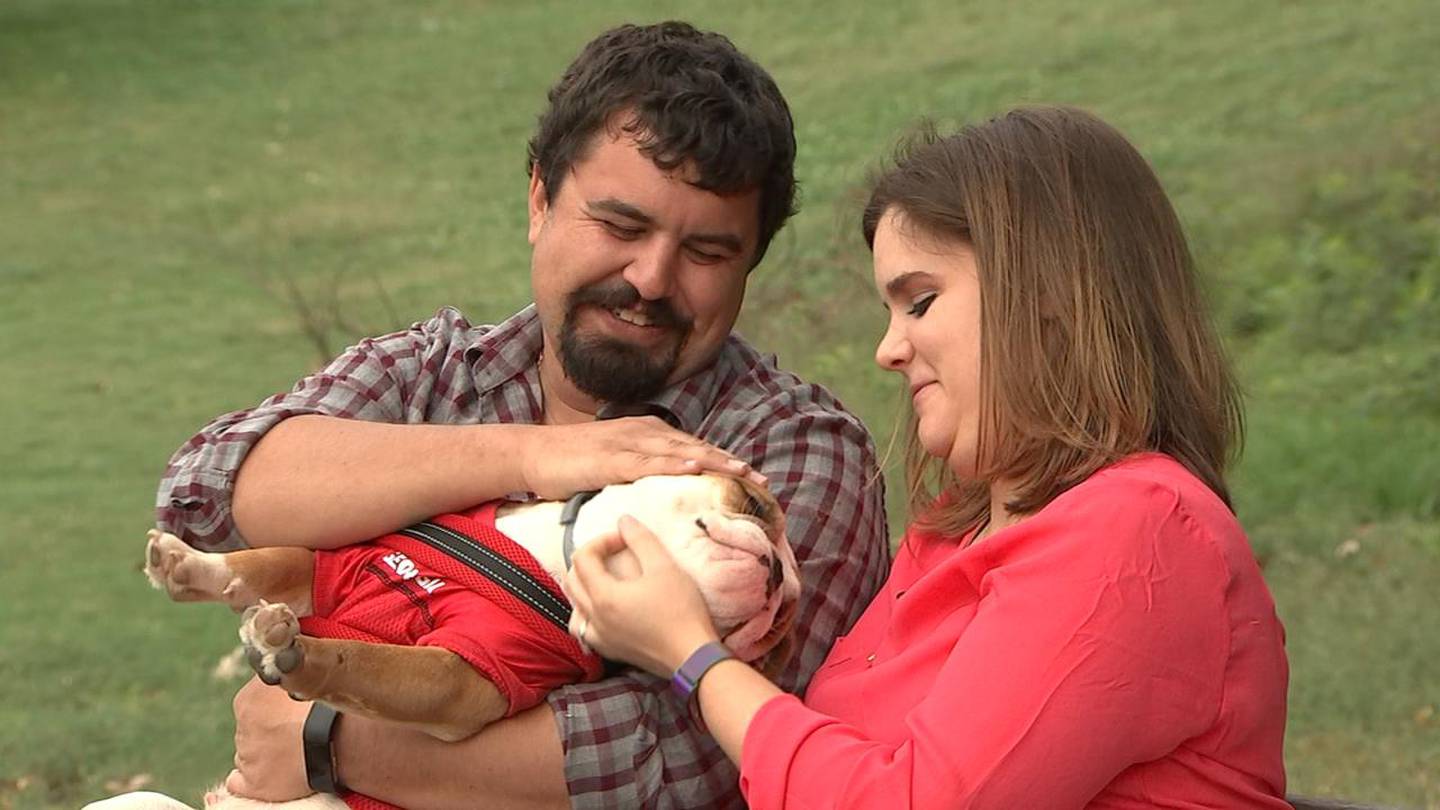 Stavrinakis gave Channel 2 Action News a recording of a phone call with a store attorney making this admission: "The dog was still on meds…We probably should not have released the dog even with the insistence of customers who want to bring our beautiful dogs home."
The store filed a motion to dismiss the class action lawsuit, calling it frivolous and a copycat of a suit that failed eight years ago. "Being silent makes us look guilty and that's something that we are not," Petz said.
Former vet's employee blows whistle
Another allegation in the lawsuit claims a former preferred Petland Kennesaw vet signed off on puppies too sick to sell. Specifically, dogs were sold with certificates of health rubberstamped with Walton Waller's signature. Strickland tried to contact Waller, and found his veterinary license had been suspended AND WAS sent to prison on an unrelated assault conviction.
"It needs to be told; the truth does need to come out," said Jessica Padgett, one of Waller's former employees.
She said she worked with Waller for a few months and swore in an affidavit the former vet falsified records to make unhealthy dogs easier to sell.
"He told me he said 'I nick paperwork, that's what I do. I alter the paperwork,'" Padgett said.
Adrienne Carter received paperwork from Petland Kennesaw that said Waller did the health check on a Yorkie named Daydream — a small dog she claims an employee told her was the runt of the litter.
Carter bought the puppy as a Christmas gift for her daughter. Daydream was dead before Valentine's Day.
RECENT INVESTIGATIONS:
"She died in my arms," Carter said, adding that the cost was "$2,900 for a dog that lived five weeks."
Carter said she believes Petland knowingly sold her a sick dog.
Petland said their puppies get multiple vet checks during the trip from the breeder to the store.
Carter was offered store credit as compensation for the dog, per her contract with Petland.
"We do everything in our power to prevent situations like that," Petz said of Carter's purchase.
Dr. Michael Good was Petland's preferred vet for 10 years. He's also swore in an affidavit the Kennesaw location put dollars in front of the health of dogs. Petland said they haven't worked with Good since 2005 and he has no knowledge of current operations.
"The whole motivation is profit," Good said. "You can't tell me for a minute these people were concerned about the health and welfare of these animals."
Questions about dog breeders
Petz said store owner Brad Parker does his own inspections of breeder facilities complete with pictures. "These aren't dogs from puppy mills at all," she said.
Petland Kennesaw provided several USDA inspection documents from its current breeder pool. JK Puppies is a new licensee and an inspector found no non-compliant items. Iowa records show the owner, Jan Budden, is a veteran breeder. In 2015, the USDA cited her for two dogs in need of dental work and one with a serious eye malady.
"These animals are sick as a result of the conditions in which they were bread," Feliciano told Strickland.
Attie the bulldog came from a broker called Platinum Puppies. The Humane Society reported Platinum Puppies is a known puppy mill. The report referenced a February 2013 USDA inspection that cited Platinum Puppies for several "enclosures [that] did not allow the animals to stand and sit" and reselling dogs from unregistered sources.
Petz said Petland is committed to steering clear of violators. "If there are any compliance issues as far as USDA regulation work, as soon as we're notified we no longer work with them," she said.
Petland said it sells nearly 1,200 puppies a year and the store is among the top five of all Petland franchises. Petz told Strickland other stores use the Kennesaw franchise as a training model.
While each animal comes with a warranty, Petz said there are no guarantees.
"Even in the cleanest, happiest, healthiest environment, a puppy, a baby, an animal can get sick," Petz said.
Cox Media Group